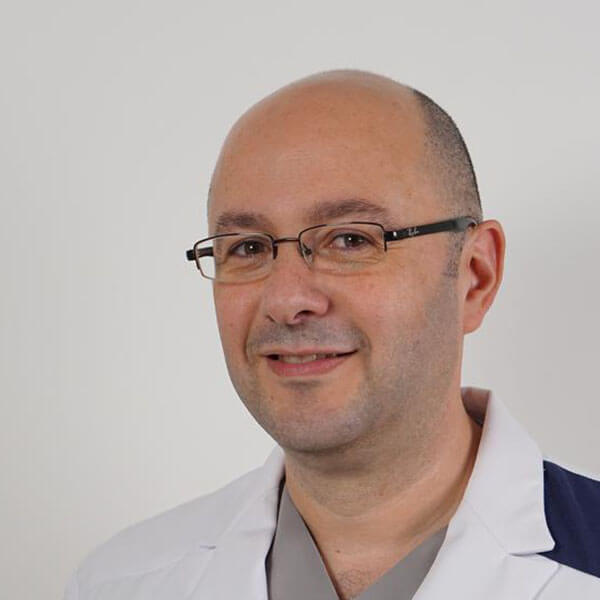 Niamat Aldamluji
DA,EDRA,FCAI,FRCA,MBCHB,MScRA
Attending Physician
Years Of Experience: 25
About the Physician

Dr. Niamat joined Sidra Medicine in November 2017 as an attending Anesthesiologist. He has been an active member of the group establishing the anaesthetic department and actively participated in the activation of Sidra Hospital, a tertiary referral centre for women and children. Dr. Niamat is currently leading the adult anaesthesia guidelines and policy group, along with leading the adult anaesthesia group for the Joint Commission International "JCI" accreditation ASC chapter. The cumulative team effort culminated in a successful outcome, obtaining the JCI accreditation in November 2019 and subsequently earning the Society of Obstetric Anesthesia and Perinatology SOAP "Center of Excellence" designation in March 2021, demonstrating excellence in anaesthesia care at an international standard.
Other, non-clinical roles:
1. Assistant Professor in clinical anaesthesia, Weill Cornell Medical School- Qatar, July 2018.
2. Honorary Senior Lecturer, Final year dissertation module Co-Lead, MSc- Regional Anaesthesia at the University of East Anglia. Supervising post- graduate MSc candidates' research projects, September 2019.


Dr. Niamat's years of diverse experience, comprised of conducting anaesthesia for both elective and emergency situations including multi-organ trauma and battlefield anaesthesia, enabled him to handle different anaesthetic and emergency situations with a clear mind and a professional attitude. He is enthusiastic and passionate about developing strategies to improve management of high-risk patients and to apply enhanced recovery principles to promote patient safety and increase healthcare productivity

University of Baghdad
Obstetric and Regional Anesthesia Fellowship in Central Manchester Hospitals NHS Trust.

Attending anesthetist Sidra Medicine.
Honorary Senior Lecturer- Regional Anaesthesia, University of East Anglia, UK.
Assistant Professor of Clinical Anaesthesia, Weill Cornell Medical College- Qatar.

Member of the Continuing Medical Education (CME)/Continuing Professional Development (CPD) Oversight Committee at Weill Cornell Medicine-Qatar (WCM-Q).
Honorary Senior Lecturer in Regional Anesthesia, and lead for final research year for MSc program, University of East Anglia, UK.

Medical Publications (selected publications for last 5 years)

Effect of implementation of perineal tear pain management programme on pain scores. Ramaswamy K, Hooker N, Kotyra Z, Dhanashekaran SS, Soltanifar S, Aldamluji N. J Obstet Anaesth Crit Care 2021; 1:101-5.
PROSPECT guideline for tonsillectomy: systematic review and procedure-specific postoperative pain management recommendations. Aldamluji, N, Burgess, A, Pogatzki-Zahn, E, Raeder, J, Beloeil, H. Anaesthesia (2021) 76 (7): 947-961. https://doi.org/10.1111/anae.15299
Establishing a Centre of Excellence in Qatar/ The International Anaesthetist, an e-newsletter for international members of the Royal College of Anaesthetists. Nicolas Hooker, K. Ramaswamy, Niamat Aldamluji, Sam Soltanifar. Issue 14, May 2021.
Effect of Opsite spray dressing on the integrity of epidural catheters, a laboratory based observational study. N Aldamluji et.al. M.E.J. ANESTH 27 (3), 2020.