Functional Genomics 2018
Sidra Medicine is proud to host its fourth annual Functional Genomics from 8-10 December 2018 titled "Big Data to Clinic". This year's symposium will provide an opportunity to discuss cutting edge advances in genetics, genomics and "big data" in the field of medicine.
Understanding the variation of the human genome as well as its analysis and the evaluation of functional consequences of genetic variability requires extensive research, investment and collaboration. This needs the convergence of different communities of scientists to address the complexity of human disease and genome biology. What better platform to address this than at our very own Functional Genomics this year?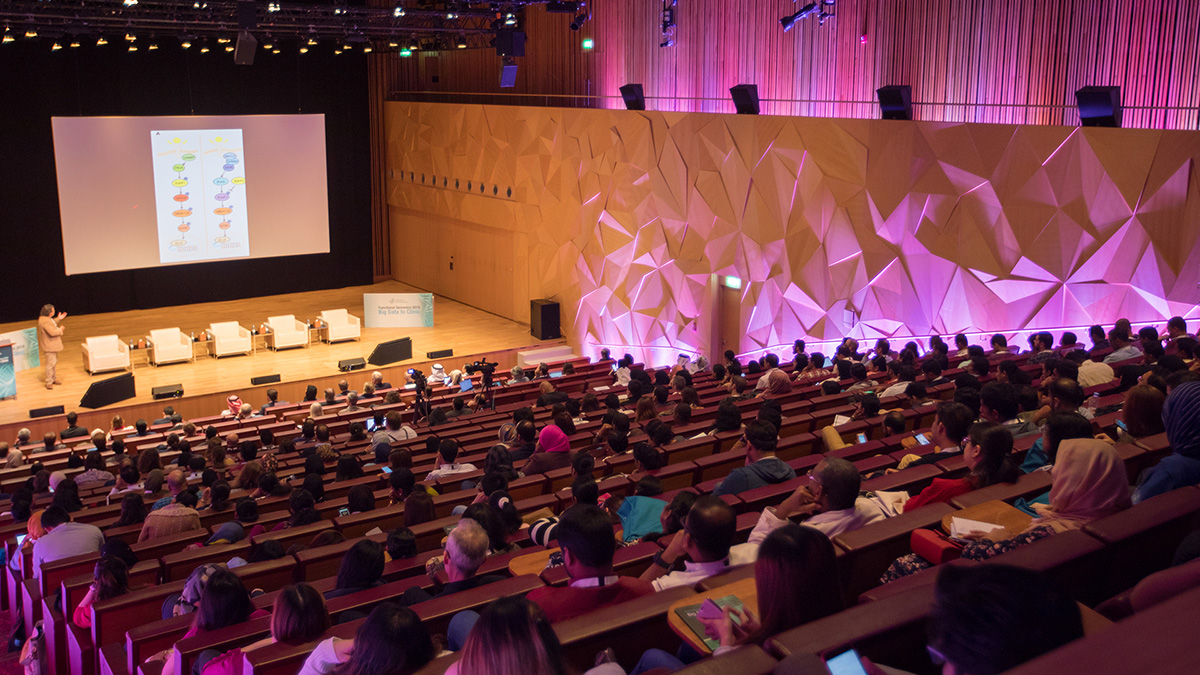 The "Big Data to Clinic" Functional Genomics will bring together a cross-disciplinary set of speakers who can address all aspects of genome variability and function, with a specific focus on the genetics of disorders affecting children. The symposium will assemble a unique and highly interdisciplinary international community to discuss how best to use big genetic and clinical datasets to provide novel insights into the biology of disease. The symposium will also focus on various scientific challenges including implementation, scalable data infrastructures, the analyses required for gene discovery, as well as how to translate genomics findings for clinical care and the development of novel therapeutics.