Functional Genomics 2017
It is our pleasure to welcome you to Sidra's Third Annual Functional Genomics Symposium, co-organized with Nature Genetics.
The Functional Genomics series is designed to showcase world-class scientific progress that aligns with Qatar's national vision for building academic and clinical capacity in genomic medicine. This year's theme, "Towards Precision Medicine," will feature exceptional content covering the many aspects of this rapidly-developing field. The path towards Precision Medicine has witnessed unprecedented growth in recent years, and we sincerely hope the event we organized will inspire scientists and healthcare healthcare professionals alike.
هذا العام، عملت لجنتنا العلمية بجد مع المنظمين المشاركين في Nature Genetics، للجمع بين قادة الفكر الدوليين والمحليين المشهورين عالمياً. لن يكتفي المتحدثون بمعالجة بعض أصعب الاضطرابات - بدءاً من الحالات أحادية الجين اليتيمة وحتى التوحد والسرطان - بل يطرحون مواضيع بناء التقنيات التي تعمل على تحسين جودة ودقة الممارسة السريرية. تنطلق هذه الندوة بجهود مشتركة من قطر والمنطقة، وتليها جلسة تسلط الضوء على إمكانات الجمع بين علم الجينوم والمشاريع المجتمعية (البيانات الضخمة والفئات الكبيرة) للطب الانتقالي. سيركز اليوم الثاني على تطبيقات الطب الدقيق على مجموعة واسعة من الأمراض، من الاضطرابات المعقدة والسرطان إلى صحة الأطفال والأمهات والجنين. وسيسلط اليوم الثالث الضوء على الطرق الجديدة والمهمة التي تجعل الممارسة السريرية أكثر تخصيصاً من خلال التطورات التكنولوجية متعددة التخصصات.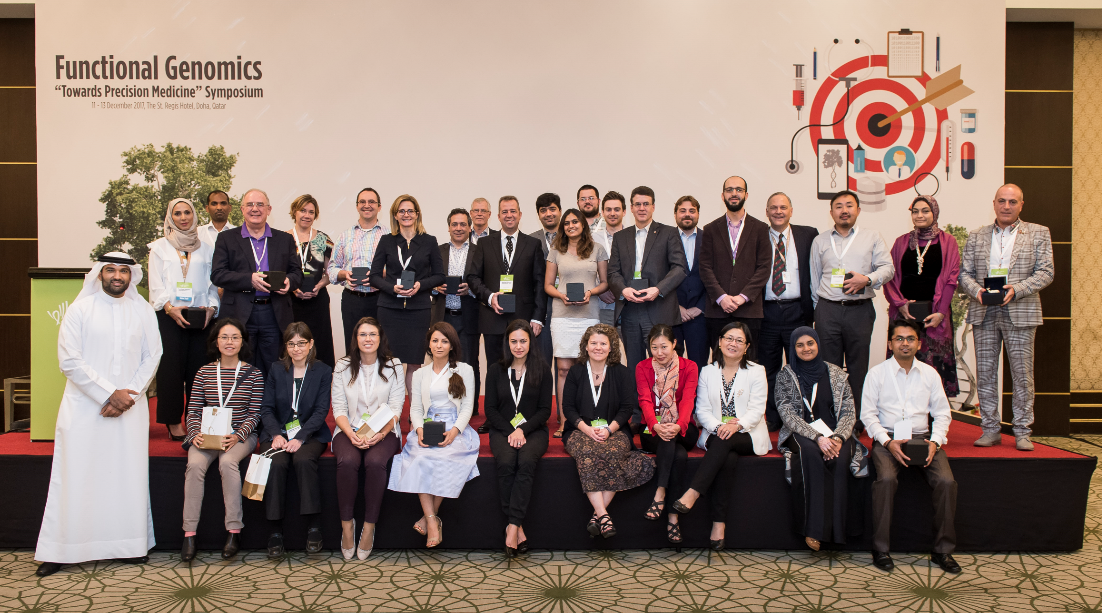 وبشكلٍ عام تعزز ندوتنا الفكرة القائلة إن معالجة صحة السكان وتحسينها تتطلب تعاوناً متعدد التخصصات، وتوحيد جهود أصحاب المصلحة المتعددين من باحثين أكاديميين ومتخصصين في الرعاية الصحية وصانعي سياسات ومساعدة من المجتمع ككل. في هذا الصدد، نحن محظوظون لاستضافة هذا الاجتماع في قطر، الدولة التي تشهد تحولاً واسع النطاق نحو إنشاء اقتصاد قائم على المعرفة من خلال وضع التعليم والبحث عالي الجودة في الصدارة.
أتوجه بخالص الشكر إلى لجان تنظيم ودعم الفعاليات العلمية في سدرة، وإلى Nature Genetics لتفانيهما في تنظيم هذا الحدث. كما أود أن أعرب عن امتناني الصادق لكل أعضاء هيئة التدريس في البرنامج، الذين تطوعوا بوقتهم الثمين وخبرتهم ليكونوا معنا، وأشكر رعاة المؤتمر على دعمهم. أخيراً، أود أن أشكر كافة الحاضرين، وأطلب منكم المشاركة وتحدي المتحدثين لجعل هذه فرصة تعليمية رائعة لنا جميعاً. أتمنى أن تستمتعوا بالندوة وبزيارة الدوحة!