Functional Genomics 2017
It is our pleasure to welcome you to Sidra's Third Annual Functional Genomics Symposium, co-organized with Nature Genetics.
The Functional Genomics series is designed to showcase world-class scientific progress that aligns with Qatar's national vision for building academic and clinical capacity in genomic medicine. This year's theme, "Towards Precision Medicine," will feature exceptional content covering the many aspects of this rapidly-developing field. The path towards Precision Medicine has witnessed unprecedented growth in recent years, and we sincerely hope the event we organized will inspire scientists and healthcare professionals alike.
This year, our scientific committee worked diligently with our co-organizers at Nature Genetics, to bring together world-renowned international and local thought leaders. Our speakers are not only tackling some of the toughest disorders – from orphan monogenic conditions to autism and cancer – but are also at the forefront of building technologies that improve the quality and precision of clinical practice. The symposium will kick-off with efforts in Qatar and the region, followed by a session highlighting the potential of combining genomics and community driven projects (big data and big cohorts) for translational medicine. Day 2 will focus on the application of precision medicine to a wide spectrum of diseases, from complex disorders and cancer, to pediatric and maternal-fetal health. And day 3 will highlight the new and exciting ways in which clinical practice is becoming more personalized through multidisciplinary technological advances.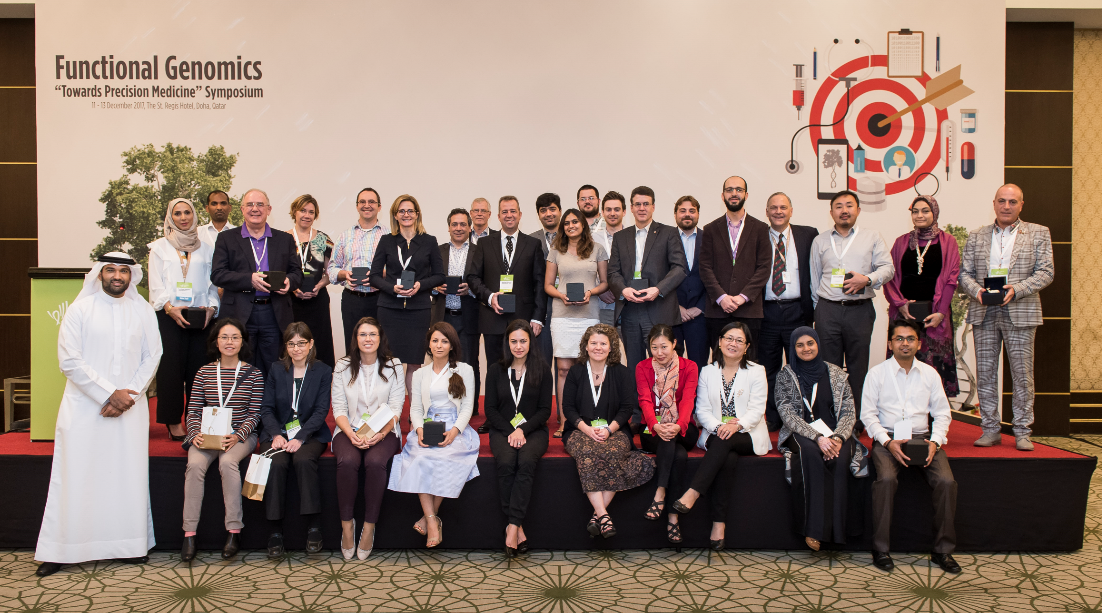 Taken together, our symposium reinforces the notion that tackling and improving population health will require multidisciplinary, multi-stakeholder cooperation between academic researchers, healthcare professionals, policy makers and the community at large. In this respect, we are fortunate to host this meeting in Qatar, a nation undergoing large-scale transformation to a knowledge-based economy by placing high-quality education and research at the forefront.
My heartfelt thanks go to Sidra's Scientific Organizing and Supporting Events Committees and to Nature Genetics for the tireless dedication to organizing this event. I also wish to express sincere gratitude to the entire program faculty who have volunteered their precious time and expertise to be with us, and to our sponsors for their support of our event. Finally, I'd like to thank you, our meeting attendees, and ask you to engage and challenge our speakers in order to make this a wonderful learning opportunity for us all. I sincerely hope you will enjoy the Symposium and Doha!