Pediatric Neuro-Oncology Service Focuses on Brain and Spinal Cord Tumors
13 September 2023, Doha, Qatar – Sidra Medicine (a member of Qatar Foundation) has expanded its oncology care remit with a pediatric neuro-oncology service for children and young people with malignant brain and spinal cord tumors.
Since opening its main hospital in 2018, Sidra Medicine has become the country's sole healthcare provider for the care and treatment of children and young people with cancer.
The pediatric neuro-oncology service comprises cutting-edge neurosurgery expertise and facilities, radiation and pediatric oncology. The clinical services are supported by state-of-the-art neuro-radiology and detailed anatomical pathology including molecular diagnostics.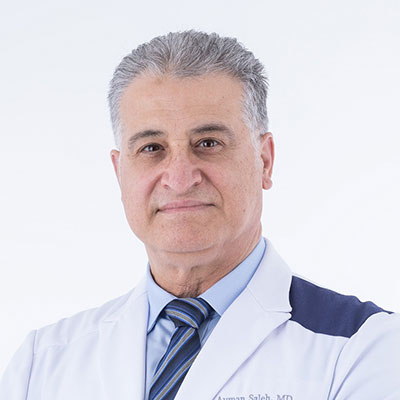 Dr. Ayman Saleh, Division Chief of Oncology and Hematology at Sidra Medicine said: "The pediatric neuro-oncology service is an extension of our comprehensive and multidisciplinary cancer care and research program to help advance treatment and cure as well as enhance the chances of survival for children with brain or spinal cord tumors."
"Diagnosis in such cases is challenging, and the use of this service will have a strong impact in helping us identify the correct treatment modality. It has the potential to revolutionize treatment protocols and significantly improve patient outcomes."
The neuro-oncology service has already been implemented on several young patients at Sidra Medicine. Giving an example of a successful implementation of the latest technology, Dr. Ata Maaz, Pediatric Neuro-oncologist said: "We have a five-year old boy, who has a very rare brain tumor that is technically a 'low-grade' cancer, however it had a severe impact on his brain function. The patient's laboratory diagnosis was validated by molecular diagnostic tests, that we have recently established as part of our continual advancement in medical technology."
"In a wonderful turn of events, these tests not only confirmed the young patient's diagnosis but also helped us identify a 'target' against which a new class of drugs had shown efficacy. The boy is now on this targeted treatment, and we are fervently hoping for an adequate response to this approach."
As a result of implementing new diagnostic techniques and services, Sidra Medicine is able to apply a precision medicine approach for the care and treatment of oncology patients.
"With advancements in the diagnosis and treatment of pediatric brain tumors, physicians at Sidra Medicine are taking a lead in applying this knowledge for the benefit of our patients. Thanks to our cutting edge molecular diagnostic facilities, the outcome of these children's brain tumors treated at Sidra Medicine over this period has been comparable, if not better than, any other international center treating such cancers," concluded Dr. Maaz.
For more details about Sidra Medicine's oncology care and research, please visit www.sidra.org.