QF Entity pioneering interventional valve implantation shared as successful methodology to treat CHD patients
11 September 2022, Doha, Qatar – Sidra Medicine has showcased its latest surgical and clinical research milestones at the Pediatric & Congenital Interventional Cardiac Symposium (PICS) which was held from 7-10 September in Chicago, U.S.A. PICS is an annual symposium featuring live operations and the latest research breakthroughs in interventional cardiology for congenital and structural heart disease.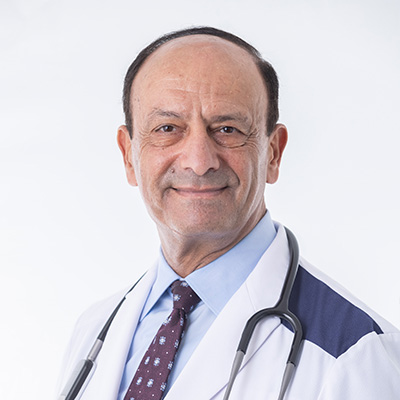 Prof. Ziyad M. Hijazi, Chief Medical Officer at Sidra Medicine, who is also the president of the PICS Society and director of the PICS Symposium said: "I am very proud of the milestones the Heart Center at Sidra Medicine has achieved. Our life saving and pioneering treatment programs have not only changed the lives of our patients in Qatar but from across the Middle East, Asia and Africa. We were happy to share updates about our programs for patients with Congenital Heart Disease, with over 700 interventional cardiologists from more than 60 countries at PICS."
"The strength of some of our healthcare and research programs, has positioned Sidra Medicine as a ground-breaking healthcare provider that is leading the way in patient care. In fact, one of our successful valve implantation programs that was performed in Qatar is now being considered by the Food and Drug Administration in the United States for a trial in the US, following its successful CE certification in April 2022.," continued Prof. Hijazi.
In his ongoing mission to implement minimally invasive procedures for CHD patients and to drive forward Sidra Medicine's clinical research agenda, Prof. Hijazi has been the Global Principal Investigator for a consortium of international cardiac interventionists to evaluate the Venus P-valve. The valve, addresses the needs of a large majority of CHD patients who are unable to benefit from existing minimally-invasive valve implants.
Qatar was one of the first partner countries in the Middle East to implement the Venus P-valve in 2017. In the trial, the Heart Center at Sidra Medicine has successfully implanted the Venus P-valve in nine CHD patients, ranging from ages 14 to 40. A global certification of the valve will help save the lives of thousands of CHD patients worldwide who no longer have to undergo open-heart surgery as the only option to treat their condition.
"Sidra Medicine is committed to ensuring that we never stop exploring new treatment and technologies that can ease the care and cure for our patients with CHD. Our ability to offer and share our knowledge on such procedures in Qatar, is also thanks to the continued support of The Ministry of Public Health and Hamad Medical Corporation. We are currently establishing collaborative pediatric cardiology research and clinical programs with partners across Europe, the USA and China," concluded Prof. Hijazi.