QF Entity cares for over 500 international patients in five years
02 November 2022, Doha, Qatar – Surgeons from Sidra Medicine performed a life-saving procedure on an international patient from Uganda, highlighting its clinical expertise in pediatric thoracic surgery.
Amber arrived with her family from Uganda to Qatar to undergo the surgical removal of a tumour in her chest, as a result of Lymphangioma. Lymphangioma presents itself as noncancerous fluid filled cysts or tumours that form as lumps in the neck, head or arm pits. The cysts can be small or large, which block the flow of lymph fluids in the body.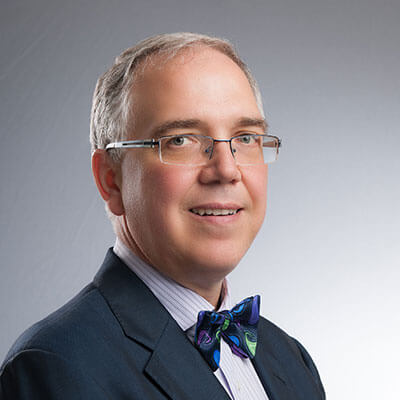 Dr. Guy Brisseau, Division Chief of general and thoracic surgery, whose team oversaw Amber's treatment at Sidra Medicine said: "We reviewed Amber's case and knew that we had the expertise and capability of helping her. The tumour, which was benign, was expanding into her neck, lungs and chest and making it difficult for her to breathe properly. Because of its location and size, the best treatment approach was surgical removal to avoid any further risks or damage to her organs."
Amber underwent an eight-hour surgery for the team to successfully remove the tumour and received comprehensive post-surgery care. She and her family were in Qatar for an additional two weeks before she was safely discharged. Because it is nearly impossible to remove or destroy every cell of a lymphangioma, they tend to grow back. The clinical team will continue to follow up virtually to ensure she continues to receive the best medical counsel to fully manage the condition.
Amber's father, Mr. Joseph Kimuli said: "Following the advice of several experts, we were recommended to approach Sidra Medicine in Qatar and we are so relieved that we did. The care and expertise from the international patient services team to the surgeons, nurses and allied healthcare teams – was supportive, highly skilled and incredibly welcoming. Looking at our daughter now, it gives us so much joy to say that it was worth the travel and expense to come all the way to Qatar. We are thankful to the team at Sidra Medicine who proved us right that we made the best decision to choose this hospital for our daughter's treatment."
Sidra Medicine's international patient services program to date has cared for over 500 patients since 2018 from Kuwait, Jordan, Greece, Egypt, Oman, Australia and Africa and beyond. Patients from abroad have sought treatment in specialist areas including cardiology, general pediatrics, neurology, urology, endocrinology, neurosurgery, ENT, pulmonology, plastics, craniofacial and thoracic surgery.
Prof. Ziyad M. Hijazi, Chief Medical Officer at Sidra Medicine said: "Amber's story is one of the hundreds of international patients that we have cared for since successfully launching our international patient services. Our team offers seamless care as we understand that every international patient has different needs. Being one of the only providers of certain specialized pediatric services in the Middle East and North Africa region means that we have built the trust of patients as well as hospitals who refer patients to us. We are thankful that Amber's parents trusted us with her care and wish her all the best. May she go on to live a fulfilling and healthy life."
Sidra Medicine's general and thoracic surgery service is a multidisciplinary offering that specializes in the care of children with chest wall deformities, diaphragmatic hernia and neonatal ECMO, short bowel syndrome, malformations, colorectal disorders and gastroesophageal reflux disease. The service is part of the pediatric National Surgical Quality Improvement Program (ACS-NSQIP)1, and recognized for achieving the best surgical results for its patients.
Watch this video about Amber's care at Sidra Medicine here: https://www.youtube.com/watch?v=x_lr6RVpAwQ
For information about Sidra Medicine's international patient program, please visit: https://www.sidra.org/patients-visitors/international-patients
1 – The National Surgical Quality Improvement Program (ACS-NSQIP) Pediatric is a widely recognized international program used to measure and improve the quality of surgical care. As participants in ACS-NSQIP, Sidra Medicine's clinical outcomes are tracked and reported.