QF Entity CMO recognized for work in interventional cardiology
Prof. Ziyad M. Hijazi, the Chief Medical Officer and Chair of the Heart Center at Sidra Medicine (a member of Qatar Foundation) has received the Helping Little Hearts Lifetime Service Award from the Society of Cardiovascular Angiography and Interventions (SCAI).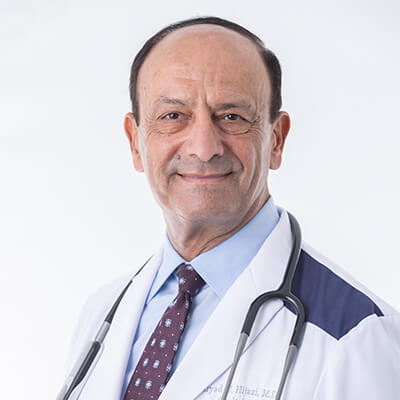 The SCAI Lifetime Service award recognizes the work of interventional cardiologists, specializing in the treatment of pediatric congenital heart disease, who work tirelessly to develop less invasive solutions and optimize outcomes for their young patients.
Prof. Hijazi who has nearly 30 years of experience in congenital cardiology, has pioneered several ground-breaking Interventional procedures in the field. He is an internationally recognized leader in the nonsurgical repair of congenital and structural heart defects in children and adults and in the development of novel trans-catheter devices.
In addition to his role as the chief medical officer at Sidra Medicine, Prof. Hijazi established the hospital's Department of Pediatrics and world-class Heart Center; staffed by some of the top pediatric specialists and healthcare professionals from across the globe. The Heart Center provides treatment (medical, interventional, electrical and surgical) for patients with congenital or acquired heart disease.
Speaking about his receipt of the SCAI award, Prof. Hijazi said: "I am honored and humbled to be awarded by the Society of Cardiovascular, Angiography and Interventions in recognition of my work in treating patients with congenital heart disease. This has been my lifetime goal, and I am proud to be able to continue this mission here at Sidra Medicine, where we have changed the lives of hundreds of patients with CHD at our heart center. We are also preparing the next generation of students to carry the baton of pioneering and quality based interventional care for patients in Qatar."
SCAI is the leading nonprofit medical society representing invasive and interventional cardiology. Founded in 1978, SCAI's mission is to lead the global interventional cardiovascular community through education, advocacy, research, and quality patient care. Prof. Hijazi, who is a member of SCAI, was also the first foreign born and foreign graduate to be the president of the society in 2008.