Hosted in Qatar and streamed worldwide, top-flight leaders in their fields discussed Precision Care in Maternal and Child Health and Advances in Innovative Therapies for Precision Medicine.
5 December 2021, Doha, Qatar – The second day of Sidra Medicine's Precison Medicine and Functional Genomics (PMFG) conference focused on precision care in maternal and child health and advances in innovative therapies.
Comprising of two tracks running concurrently, day two of the flagship research conference saw keynote speakers such as Dr. Anna David, University College London, UK, discuss Precision Medicine in Utero, while Dr. Michael Snyder, Stanford University, USA offered insights into Big Data and Health. Local speakers included Dr. Nady El Hajj, Hamad Bin Khalifa University; Dr. Johnny Awwad, Sidra Medicine and Dr. Albert Adu Opoka, Hamad Medical Corporation.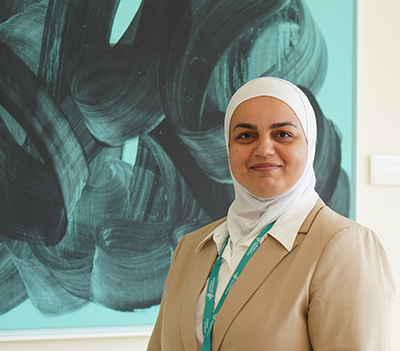 The Organizing Chair of Track Three, Dr. Souhaila Al Khodor, Director, Maternal and Child Health Program and Associate Level Principal Investigator, Microbiome and Host-Microbes Interactions Laboratory at Sidra Medicine, said, "We learned a lot from our international and local speakers today, and a key message was that to improve outcomes of fertility, it is important to understand pre-implantation genetics, and that precision medicine starts as early as in-utero. During a session presented by Prof. Rachel Tribe and Prof. Ramkumar Menon, we appreciated the need for clinically useful biomarkers that can be used to predict pre-term birth and how using extracellular vesicles to deliver anti-inflammatory drugs could reduce the risk for pre-term birth."
"The most interesting part was reflected in our special session on Covid-19 and pregnancy, where eminent speakers discussed the clinical aspects of Covid-19 infection during pregnancy in patients from Italy and Qatar; a great debate whether Covid-19 can be transmitted from the pregnant woman to her fetus was also covered. The day concluded with a great talk by our keynote speaker, Prof Michael Snyder on the use of big data in health," continued Dr. Al Khodor.
Track four keynote speakers included Dr. Alessandro Aiuti, San Raffaele Hospital Milan, Italy, discussing Hematopoietic Stem Cell Gene Therapy for Inborn Errors: Turning Blood (stem) Cells Into a Medicine and Dr. Steven A. Rosenberg, National Cancer Institute, USA, presenting Cell Therapy for Metastatic Cancer. Other international speakers included Dr. Ronald Crystal, Weill Cornell Medicine-NY, USA; Dr. Stanley Qi, Stanford University, USA; and Dr. Paolo G.V. Martini, Moderna Therapeutics, USA.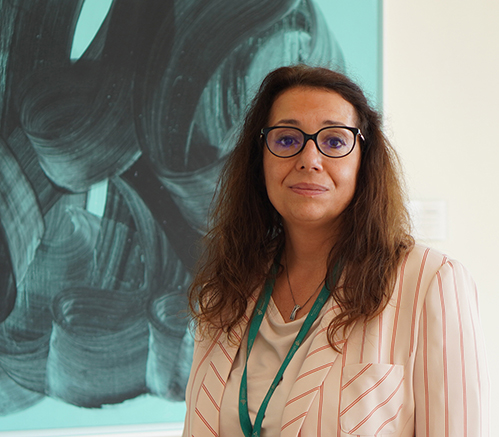 The Organizing Chair of Track Four, Dr. Cristina Maccalli, Assistant Level Principal Investigator, Laboratory of Immune Biological Therapy at Sidra Medicine, noted, "Today we attended an exciting program with outstanding speakers, who shared their insights and examples of the translational and clinical application of precision medicine on multiple types of diseases. We had the privilege to learn from the pioneer of cancer immunotherapy, Dr. Steven A. Rosenberg, on how to translate the potency of the immune system into improving the overall survival of patients with advanced cancer."
Dr. Mamoun Elawad, the Divison Chief of Gastroenterology presented Sidra Medicine's own developments in the field of precision medicine for young patients with Inflammatory Bowel Disease (IBD). He highlighted how precision medicine-based clinical care at Sidra Medicine could change pediatric patients' lives and clinical outcomes. Sidra Medicine's genetic testing and whole genome sequencing for patients with IBD is a joint collaboration with the Gastroenterology clinic and Human Genetics team. The program looks into the underlying causes of early-onset IBD in the patients, which in turn will aid in their personalized care and treatment at Sidra Medicine.
"The session presented by Prof. Alessandro Aiuti and Prof. Ronald Crystal highlighted innovative gene therapy studies to treat immunodeficiencies, neurodegeneration, and other genetic diseases. We learned from Dr. Holm Uhlig and Dr. Massimo Gadina how precision medicine could contribute to developing novel therapeutic interventions for disorders caused by chronic inflammation. We also heard from Dr. Adrian Bot about the company that revolutionized the therapeutic paradigm for pediatric and adult patients with hematological malignancies. Dr. Paolo Martini presented the most advanced science behind mRNA medicine. Presentations from Dr. Stanley Qi and Dr. Eliana Ruggiero on genome editing showed how these findings can transform the future medicine and bring hope to incurable diseases," continued Dr. Maccalli.
Day three of the annual conference is a Satellite Symposium themed Unlocking The Full Potential Of Precision Medicine: Overcoming The Challenges And The Geographical Distribution Of Advanced Therapies.