QF Entity Highlights Commitment to Qatar National Health Strategy 2018-2022
5 February 2020, Doha – Sidra Medicine, a member of Qatar Foundation, announced today that it will be hosting its first research based symposium dedicated to maternal and child health from 7th to 9th March 2020 at the Qatar National Convention Center in Doha.
The Maternal and Child Health Symposium (MCH) is based on the theme "From Clinical Research to Advanced Therapeutics and Precision Medicine". It is being organized by the Research Branch at Sidra Medicine.
The Maternal and Child Health research at Sidra Medicine is aligned with Qatar's National Health Strategy 2018-2022 priority targets: Healthy women leading to healthy pregnancies. The MCH Symposium aims to provide an interdisciplinary platform to discuss the most recent developments, innovations and challenges related to maternal and child health as well as to promote and advance clinical practices in the field.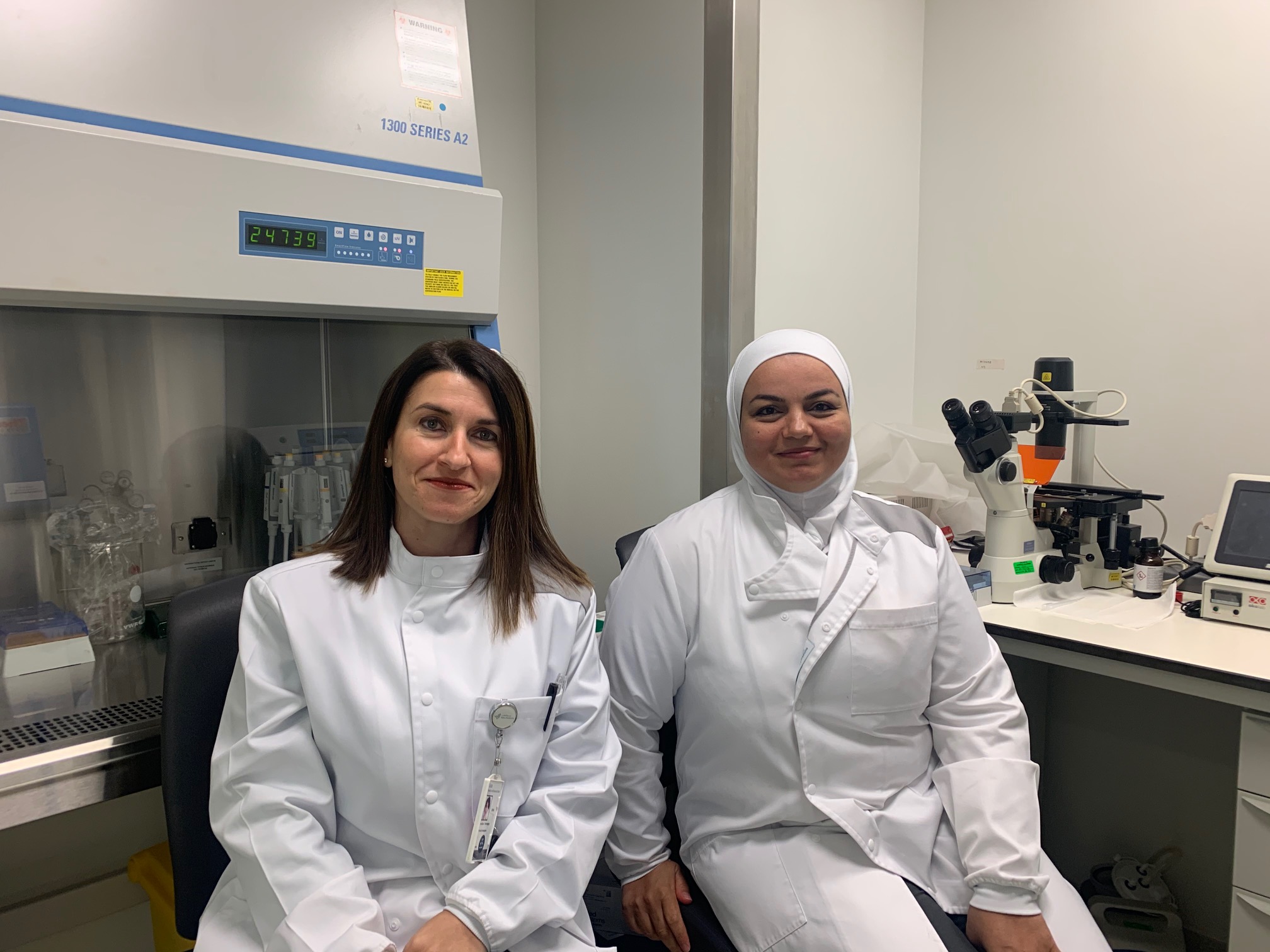 Dr. Souhaila Al Khodor, Chair of the MCH Symposium and Director of Maternal and Child Health Program, Research Branch, Sidra Medicine said: "Qatar has a high prevalence of gestational diabetes in pregnant women at approximately 21 per cent1; posing risks for both the mother and her baby. While pre-existing obesity is a major risk factor, other non-communicable diseases such as diabetes, cardiovascular disease, metabolic syndrome and hypertension have also been cited with an alarmingly increasing rate in women during reproductive age. This also increases the risk of pregnancy related complications."
"There is still a knowledge gap in understanding how we can reduce the burden of non-communicable diseases among pregnant women and women of reproductive age. There is also a pressing need for research to understand the causes of and develop effective treatment for non-communicable diseases among pregnant women. The MCH Symposium is seeking to address this for the first time in one platform with a cohort of local and international experts. Our research theme is built around the philosophy that health in the early years of childhood is the foundation of health throughout the life course."
The MCH Symposium will cover both translational and clinical research with sessions looking at understanding the role of lifestyle and women's health in fertility; the role of infectious and chronic diseases in reproductive health as well as the latest updates on the novel tools and protocols used in IVF and in management of pregnancy complications. To view the full agenda, please visit www.sidra.org/MCH.
Dr. Annalisa Terranegra, MCH Symposium Chair and Investigator in Nutritional Genomics and Metabolism, Research Division, Sidra Medicine said "The MCH Symposium is further affirmation about Sidra Medicine's efforts to enhance Women's health in Qatar both from a clinical and research perspective. Our exciting line up of international experts will make it a strong educational platform that will positively impact knowledge sharing in best practice methodologies as well as patient care. We are also excited to host this year's inaugural MCH symposium to coincide with International Women's Day, which falls on 8th March annually."
One of the key international speakers at the MCH Symposium will be Prof. Kent L. Thornburg, Professor of Medicine from Oregon Health and Science University. Prof. Thornburg is the renowned expert in cardiac and pulmonary physiology, placentology, and developmental programming.
The MCH Symposium 2020 has been approved for a maximum of 20.5 hours as an Accredited Group Learning Activity Category 1 as defined by the Qatar Council for Healthcare Practitioners- Accreditation Department (QCHP-AD).
Deadline for Abstract submissions (Oral and Poster presentations) is 15 February 2020. To register visit sidra.org/MCH.
Notes to the editor:
Reference 1 – "Prevalence of newly detected diabetes in pregnancy in Qatar, using universal screening" – (PLoS ONE 13 (8): e0201247. Date accessed 21 January 2020.
-ENDS-