QF Entity Shares Cancer Research updates in support of World Cancer Day
3 February 2020, Doha, Qatar – Researchers at Sidra Medicine, a member of Qatar Foundation, are developing Qatar's first national report on the prognosis and molecular subtypes of breast cancer in the country. It is aimed at understanding the high risk of development of breast cancer among women in Qatar as a result of genetic, environmental and lifestyle factors.
Breast cancer is the leading cause of cancer-related deaths among women worldwide. According to the Qatar National Cancer Registry, in 2016, breast cancer represented 17 per cent of the total number of cancer cases in Qatar. It is also currently the most common malignancy among women in the country.
Race, parity and lifestyle related factors may have a diverse effect on the risk of developing breast cancer in different populations. Observations among oncologists in the MENA region have highlighted that unlike western populations, Arab patients with diagnosis of breast cancer are often associated with a poor prognosis, indicating the aggressiveness of the cancer with a lower survival rate.
The two-year study, is being performed at Sidra Medicine, and led by Dr. Naser Elkum, Director of Biostatistics and Clinical Epidemiology. He is working in collaboration with Dr Salha M. Bujassoum, Senior Oncology Consultant and Head of the Genetic Cancer Program and Breast Cancer Program at the National Centre for Cancer Care and Research, Hamad Medical Corporation (HMC).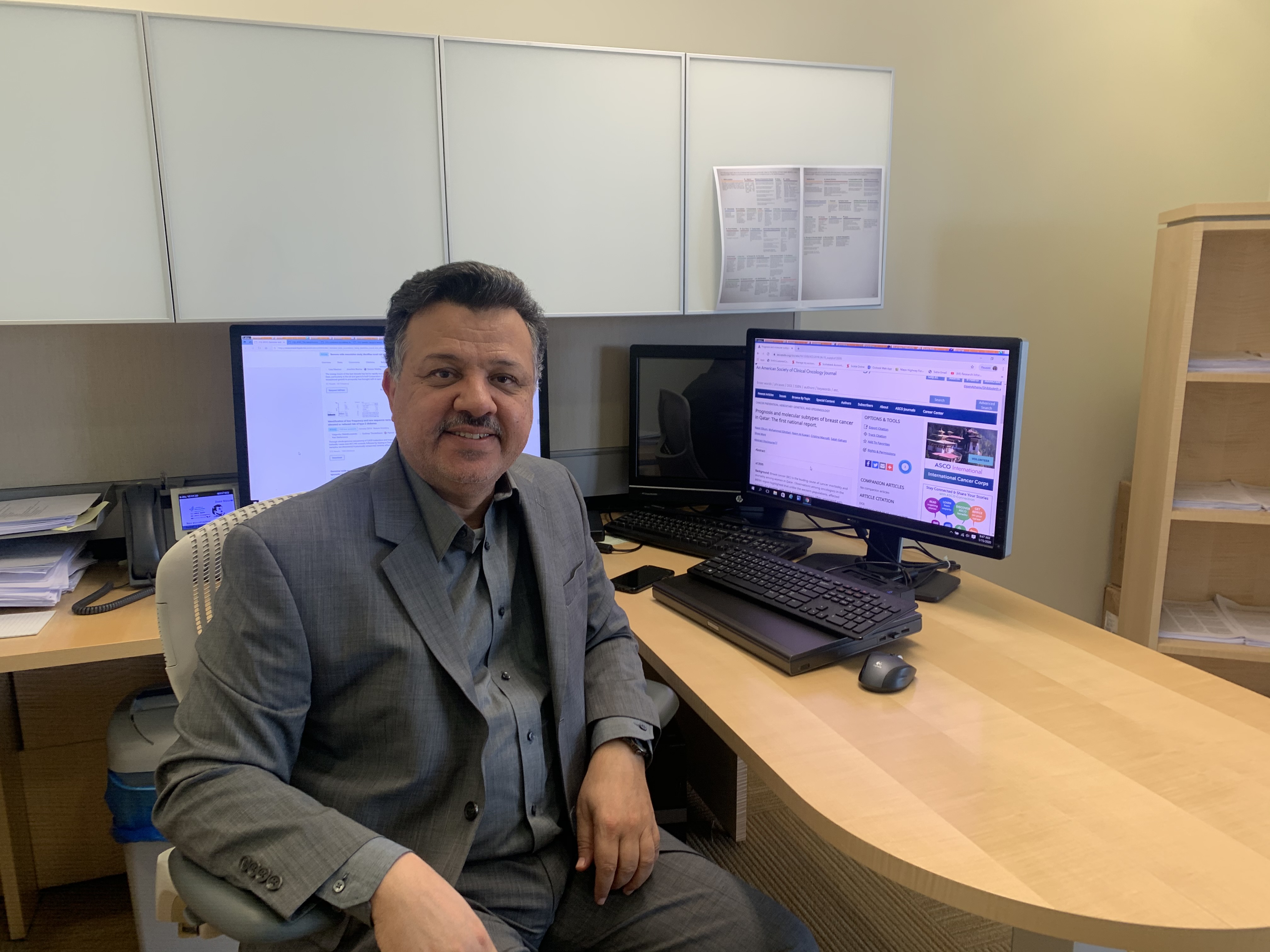 Dr. Naser Elkum
Dr. Naser Elkum from Sidra Medicine said: "Having reviewed cancer registries and patient records from HMC, we found that the median age of breast cancer among women who have been diagnosed in Qatar is 47 years, which is much younger when compared to the median age of 63 in western countries."
Dr. Elkum's study has sought to identify the molecular characteristics of tumors and the prognosis for over 1,300 breast cancer patients in Qatar by examining the distribution of breast cancer molecular subtypes and their associations with clinical and pathological characteristics.
"About 10 per cent of cases of breast cancer may be due to a mutation in genes caused by a genetic defect or because of genetic factors in women who have a history of the disease in a first-degree relatives such as mothers, sisters or daughters," said Dr. Salha M. Bujassoum from the National Centre for Cancer Care and Research.
Globally, breast cancer types are divided into four sections according to the biological properties that include hormonal receptors such as estrogen receptors and progesterone receptors or the presence of Human Epidermal Growth Factor Receptor 2 (HER2), a gene that can play a role in the development of breast cancer.
The Qatar based study has already shown that certain breast cancer subtypes are more common and in higher incidences compared to South Africa, China, Europe and Caucasian women in North America.
"The central question that we are seeking to answer with this current research project is why are aggressive cancers targeting a younger Arab female demographic with a median age of 47? And why is there a poor prognosis with low survival rates? The impact of the research study will help researchers and clinicians and support the local and global fight against cancer," concluded Dr. Elkum.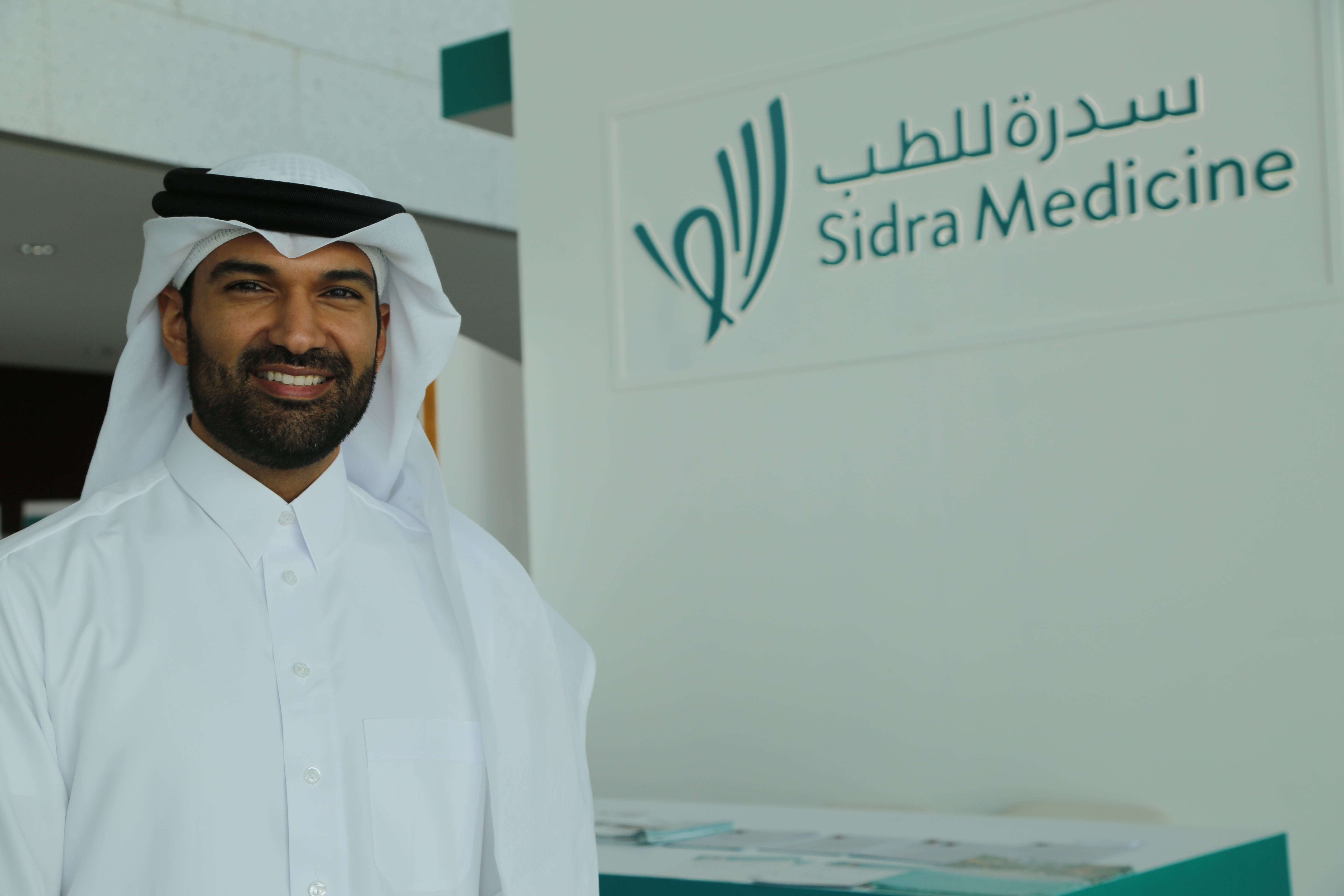 Dr. Khalid Fakhro
Dr. Khalid Fakhro, Acting Chief Research Officer at Sidra Medicine said: "Breast cancer is an important area of research for Sidra Medicine that can potentially be treated by Precision Medicine interventions. A knowledge of the underlying causes of breast cancer in this population will be key to developing health policies, support services and treatment protocols that are tailored to each patient's needs, and that help us identify women in the population who may be at higher risk for early intervention and treatment."
Read the Arabic press release here.
- ENDS -