13 October 2019, Doha - Sidra Medicine has launched a fibroid removal program using minimally invasive methods and robotic surgery. The Sidra Fibroid Center is a new clinical multidisciplinary service launched by the Department of Gynaecology.
Since opening its main hospital in January 2018, Sidra Medicine has proven itself as a pioneer in its field by using the latest technology and techniques to provide the highest levels of healthcare for the people of Qatar. It is also one of the only women's hospitals in the region to offer ground-breaking Robotic Myomectomy, a minimally invasive technique using robotic machines to remove uterine fibroids.
A study conducted by the Journal of Women's Health1 estimates the prevalence of fibroids in up to 70 percent of women - depending on age; family history; time since last birth; premenopausal state; hypertension and diet. The presence of fibroids or tumours of the uterus can cause heavy menstrual bleeding; pain; infertility and recurrent miscarriages in addition to pressure on the bladder or bowel.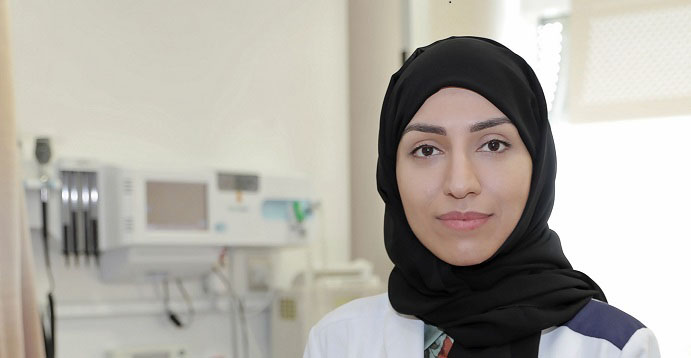 Dr. Aisha Yousuf
"Many women with fibroids are given medical recommendations to have a hysterectomy. We believe this is not their only option and we encourage women to seek a second opinion at the Sidra Fibroid Center," explains Dr. Aisha Yousuf, Director of Reproductive Surgery at Sidra Medicine. Dr. Yousuf is also the first Qatari physician specialized in minimally invasive and robotic gynecology surgery in the country.
"Technology has evolved so that we treat the fibroid without the removal of the uterus or traditional open cut surgery. There are lots of options by using a minimally invasive approach including robotic surgery to remove fibroids, even very large ones," states Dr. Yousuf.
One possible option is Magnetic Resonance-guided Focused Ultrasound which uses ultrasonic pulses to destroy the fibroids by heating them up. This method spares healthy tissue to accurately target the fibroids.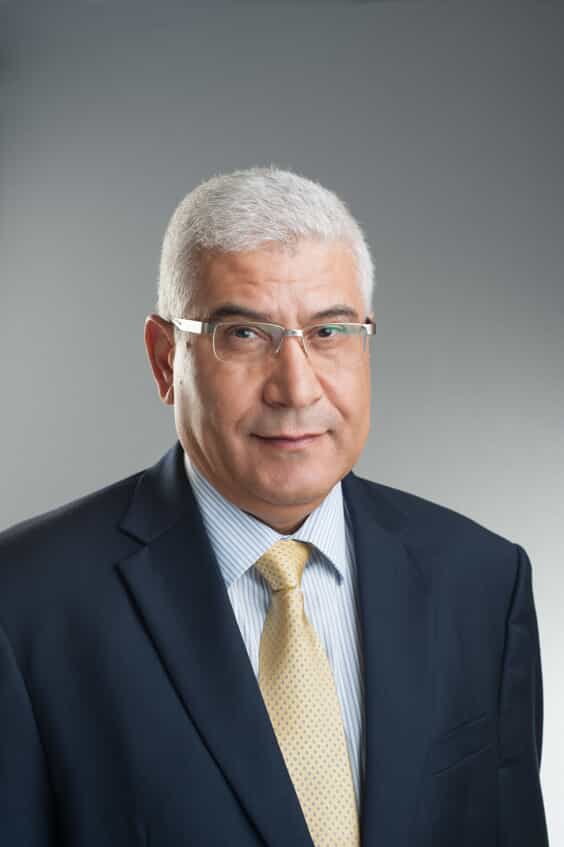 Dr. Nady Mohamed
Dr. Nady E. Mohamed, the Division Chief of Gynaecology at Sidra Medicine says they recently had a patient with a major fibroid. The patient had come for a second opinion as she felt that at 40 years old, she did not want to a hysterectomy. "Patients come after other doctors have told them that they need a hysterectomy and here at Sidra Medicine, we give them a second chance with this new procedure."
Fibroid Embolization is another minimally invasive procedure that closes the arteries that feeds the fibroid which causes it to shrink. "We use a form of real-time x-ray called fluoroscopy to guide the delivery of embolic agents to the uterus and fibroids," continued Dr. Nady.
The technologically advanced fibroid removal operation offers several benefits including a drastically reduced recovery time. "By giving women the option of not going through open cut surgery, we are able to discharge our patients after 24 to 48 hours." notes Dr. Yousuf.
"Undergoing open surgery can take up to six weeks of recovery and can lead to large scars. With these new techniques available with our Sidra Fibroid Center, patients experience less pain; reduced risk of wound complications or infections; better cosmetic results due to only 1 cm incisions and prompt recovery".
Women seeking a second opinion or more details about the Sidra Fibroid Center can call Sidra Medicine directly without requiring a referral. Please contact the Women's Care Coordination team at wcct@sidra.org | +974 4003 7113 or visit www.sidra.org/womens.
Read the Arabic press release here.
-ENDS-
Notes to Editors:
Reference: "A study conducted by the Journal of Women's Health estimates that the prevalence of fibroids in up to 70 percent of women - depending on age, family history, time since last birth, premenopausal state, hypertension, and diet. "The Burden of Uterine Fibroids article, October 22, 2013, on the Journal of Women's Health website
https://www.ncbi.nlm.nih.gov/pmc/articles/PMC3787340/
Accessed September 18, 2019.