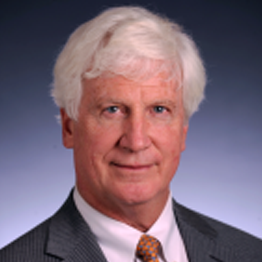 Interim Chief Executive Officer, Professor Robert K. Crone
Sidra Medicine has appointed Prof. Robert Crone as Acting Chief Executive Officer.
Currently, the Vice Dean for Clinical and Faculty Affairs, Professor of Clinical Pediatrics and Anesthesiology at Weill Cornell Medicine – Qatar, Professor Crone assumes the interim role following the departure of Peter Morris, the former CEO.
Professor Crone will oversee the expansion strategy of Sidra Medicine as one of the leading specialty hospitals for women, children, and young people, as well as positioning it as one of the leading academic medical centers in the region. In Qatar, Professor Crone has contributed to the development of a rapidly growing healthcare and medical education sector over the last 12 years. He is currently a member of the Board of Academic Health System Partners of Hamad Medical Corporation and serves as a member of the Board of Directors of numerous healthcare organizations in the U.S. and internationally.
Before moving to Qatar, Professor Crone built an impressive career in pediatrics at both Boston Children's Hospital (Harvard Medical School) and Seattle Children's Hospital (University of Washington School of Medicine) in the U.S.A. He later focused on international programs that would improve the quality of healthcare for patients globally, including serving as the Senior Vice President for Operations at The People to People Health Foundation before becoming the Founding President, and Chief Executive Officer for Harvard Medical International, Inc., a not-for-profit subsidiary of Harvard Medical School.
Professor. Crone graduated from Albany Medical College and completed his post-graduate training in pediatrics and anesthesiology at the Massachusetts General Hospital in Boston, MA. He completed a research fellowship in fetal cardiovascular physiology at the Cardiovascular Research Institute at the University of California, San Francisco.
Commenting on the appointment, the Sidra Medicine Board of Directors stated: "We look forward to the valuable leadership Professor Crone will bring to Sidra Medicine with his vast international and local experience. We also would like to extend our gratitude to Mr. Morris for his leadership and efforts in the activation of the outpatient clinic and hospital and in establishing women's and children's specialty services for the people of Qatar."
Read the Arabic version here.
- ENDS -