Qatar Foundation entity offers Pediatric Services for all levels of trauma and emergency care 24 hours a day, 7 days a week
Doha, Qatar, 24 July 2019 – Sidra Medicine, a member of Qatar Foundation, has announced the launch of its pediatric trauma program; marking the full ramp up of the hospital's pediatric emergency services.
The opening of the trauma program means that Sidra Medicine is equipped and capable of providing care for all traumatized children. These may include severe and life threatening injuries or illnesses including but not limited to major motor vehicle accidents or pedestrian head injuries.
Sidra Medicine's Trauma Program is now part of a comprehensive Qatar Trauma System lead by Hamad General Hospital. By joining the system, Sidra Medicine will be the main pediatric trauma center and care of the majority of Major Trauma patients (age of 14 and below) in the country.
Parents or caregivers should continue to call 999 – for a child requiring life-saving treatment or immediate medical attention. The child will be assessed by the first responder team from Qatar Ambulance Service who will now bring the majority of major trauma patients children aged 14 years and below, to Sidra Medicine.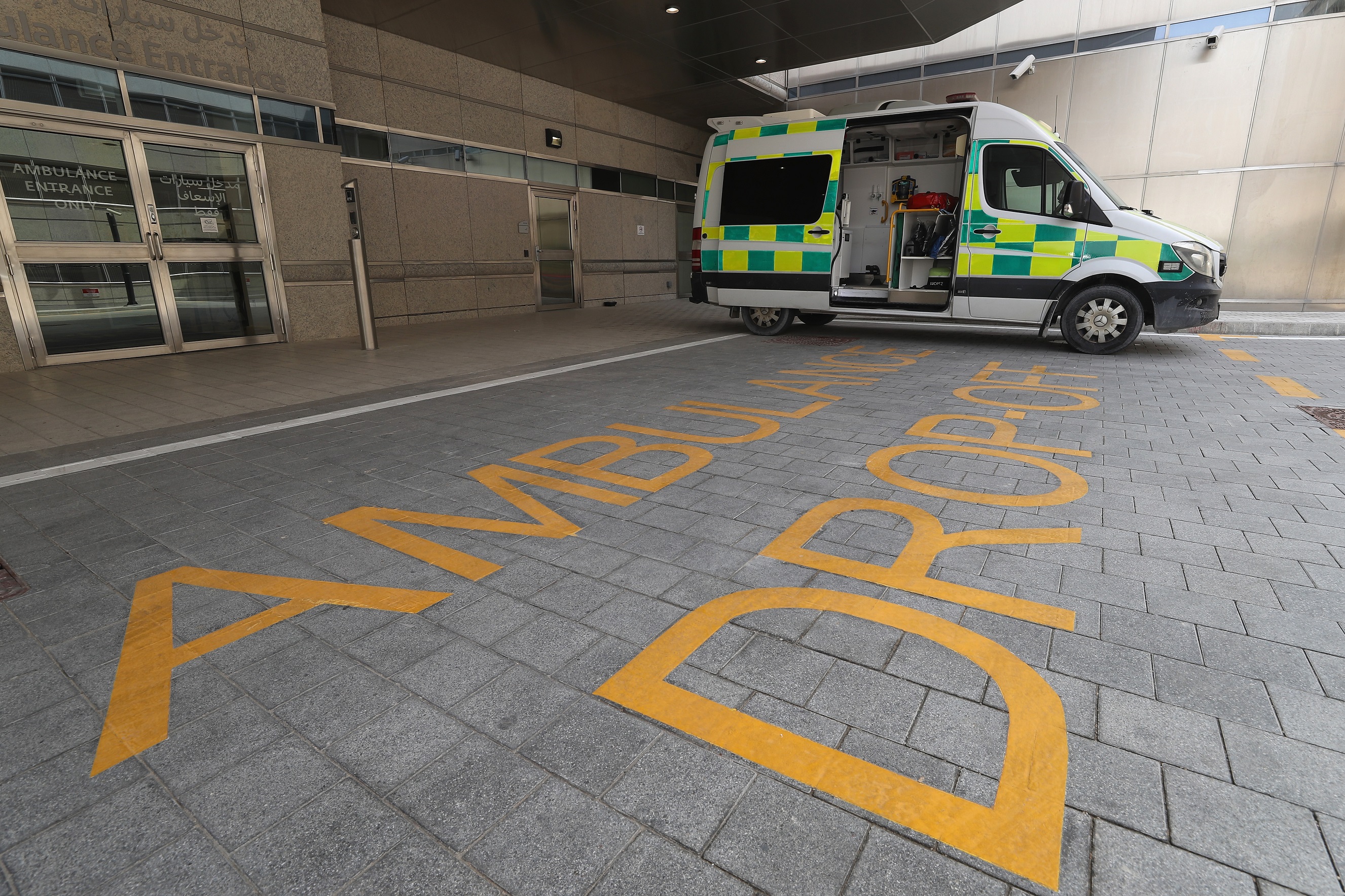 Young trauma patients brought to Sidra Medicine by air or land ambulance are immediately evaluated and stabilized by a multidisciplinary trauma team of physicians, nurses and allied health professionals. The patient will be given comprehensive multidisciplinary care from arrival to integration back into the family and community.
The activation of trauma program marks months of preparedness and simulation training across all services in the hospital. Dr. Guy Brisseau, General and Thoracic Surgeon at Sidra Medicine who oversaw the preparedness of the Trauma Program said; "The launch of trauma is a truly integrated program at Sidra Medicine where different multi-disciplinary services and teams have come together. We are immensely proud of the work our teams and partners have achieved to ensure that crucial emergency and trauma services are available for all children in Qatar. Our collaboration with HMC and Qatar Ambulance Service is integral in ensuring that trauma cases are dealt with immediately and in the most efficient manner."
The Sidra Medicine Children's Emergency Department (CED) will be one of the key departments involved in the day to day functioning of the trauma program and a key point of entry for the majority of trauma patients. The CED is staffed by an experienced team of surgeons, physicians, nurses, nurse practitioners and other healthcare specialists, all highly trained and certified in pediatric emergency care and trauma. It is open 24 hours a day, seven days a week.
Prof. Khalid Al Ansari, Chair of the Department of Emergency Medicine at Sidra Medicine and Chair of Qatar's Pediatric Emergency Services said: "Our CED is well prepared to receive multi-system trauma patients for both major and minor cases. With the launch of our trauma services, we are now in a position to provide the best care for children suffering from significant traumatic injuries. This is a key milestone for us, as July 2019 marks one year since our CED was opened. We are working very closely with Qatar Ambulance Service to ensure that the process is managed as smoothly as possible for level 1 and level 2 trauma patients up to the age of 14, whether they are coming in by land or air ambulance."
Patients seen in the Children's Emergency Department for emergency or trauma care at Sidra Medicine are not charged. Their consultation and treatment charges are covered under the Government of Qatar's national healthcare system.
Dr. Mansour Ali, Chair of the Department of Surgery who worked closely in preparing for the launch of the trauma services at the Sidra Medicine CED said: "Our modern facilities and compassionate staff continue Sidra Medicine's tradition of medical innovation with a patient and family-centered approach to care. We treat babies, children and adolescents with the experience, knowledge and skill that can make all the difference. Our medical teams have been trained to treat patients as partners in their care. Parents are encouraged to ask questions, voice concerns and not be afraid to speak up about the care and treatment their child receives."
Read the Arabic press release here.
Key and Unique Services at the Sidra Medicine Children's Emergency Department: Children are first thoroughly triaged/ assessed before the level of trauma is determined.
1. Emergency and trauma care (without charges) for children and young people:
(i) Major trauma (14 years of age)
(II) Minor trauma (up to 18 years)
2. A multi-disciplinary team of pediatric medical and surgical specialists who care for all pediatric patients including trauma.
3. Experienced nurses, nurse practitioners and allied health professionals trained to provide quality and compassionate healthcare.
4. Pediatric operating rooms and other advanced diagnostic and treatment equipment in a state-of-the-art facility with child-sized equipment and operated by staff trained in pediatric care.
5. Pain assessment and management at the Sidra Medicine is delivered by teams of specially trained healthcare professionals consisting of doctors, nurses and child life specialists. It involves age-appropriate pain assessment tools validated for use in children, and the use of pharmacological (medications) and non-pharmacological methods (psychological techniques that help to minimize fear and allowing the child to cope better with the painful condition. Parent education on techniques to help their child throughout their journey in the hospital are also offered.
6. Access to multi-lingual staff and medical interpreters which can be received in-person, or through a language support line by phone or on video. Sign Language interpretation is also available.
7. Access to social workers and the child advocacy team in the case of suspected child abuse or neglect.
For more details about the Children's Emergency Department, please visit www.sidra.org.
-END-
Notes to the editor:
Emergency visits can take time – while doctors run tests and wait for results. Sidra Medicine has the following tips for parents:
While waiting in the emergency department, do not give your child anything to eat or drink without first checking with the doctor or nurse. This is because your child may need to have an empty stomach for some tests and procedures.
Bring a list of any medicine your child is taking. This includes prescription medications.
Bring items such as wet wipes, tissues, diapers, toys and electronic devices to keep your child comfortable.
Remember to bring in a three-pin rectangular charger (UK standard) for your electronic devices.
Don't forget change for the vending machine. Sidra Medicine also has a 24/7 cafeteria in the mall level of the main hospital building (Five minute walk inside from CED to the Lobby of the main hospital – and then take the escalator or lifts to Mall level).