Qatar Foundation entity continues pioneering pediatric surgeries in the Middle East
Doha, Qatar, 30 July 2019: Surgeons from Sidra Medicine, a Qatar Foundation entity, have successfully conducted minimally invasive keyhole brain surgery on a baby born with Hydrocephalus.
Hydrocephalus is a condition in which fluids (cerebrospinal fluid) collect in the brain. It occurs in one to two per 1,000 newborns globally1.
The condition is manifested in babies with a bulging fontanelle (the soft spot on the top of the skull) and an abnormal enlargement of the head. Additional symptoms include seizures, sleepiness and frequent vomiting. Infants start to show a lack of interest in their surroundings, their eyes turn downwards and their movements become weak.
Hydrocephalus, if left untreated in babies, can cause severe disabilities or be fatal. However, early diagnosis and treatment through brain surgery, allows the majority of children to live healthy and full lives.
When Leen was five weeks old, during her regular newborn check-ups, her primary healthcare pediatrician noticed that the circumference of her head was rapidly growing. It soon surpassed normal sizes. They also noted developmental delays and that she was struggling with her vision.
Leen was immediately referred to Sidra Medicine's Neurosurgery department where surgeons, Dr. Ian Pople and Dr. Khalid Al Kharazi determined that she had hydrocephalus and would need to undergo brain surgery.
Dr. Ian Pople, Division Chief of Neurosurgery at Sidra Medicine said: "Most hydrocephalus patients are typically treated by placing a shunt system in the brain. Many people and children with shunts go on to live normal lives but some children have repeated problems with their shunt. However, in Leen's case, we sought to perform a type of brain surgery that is only feasible in infants – Endoscopic Third Ventriculostomy and Choroid Plexus Cauterization (ETV/ CPC). This is a minimally invasive surgical procedure that reduces the production of the abnormally excessive brain fluid (CSF) and creates a bypass for the cerebrospinal fluid in the head, thereby eliminating the need for a lifelong shunt. The combined procedure we performed on Leen, was a first for Qatar and quite possibly the GCC region."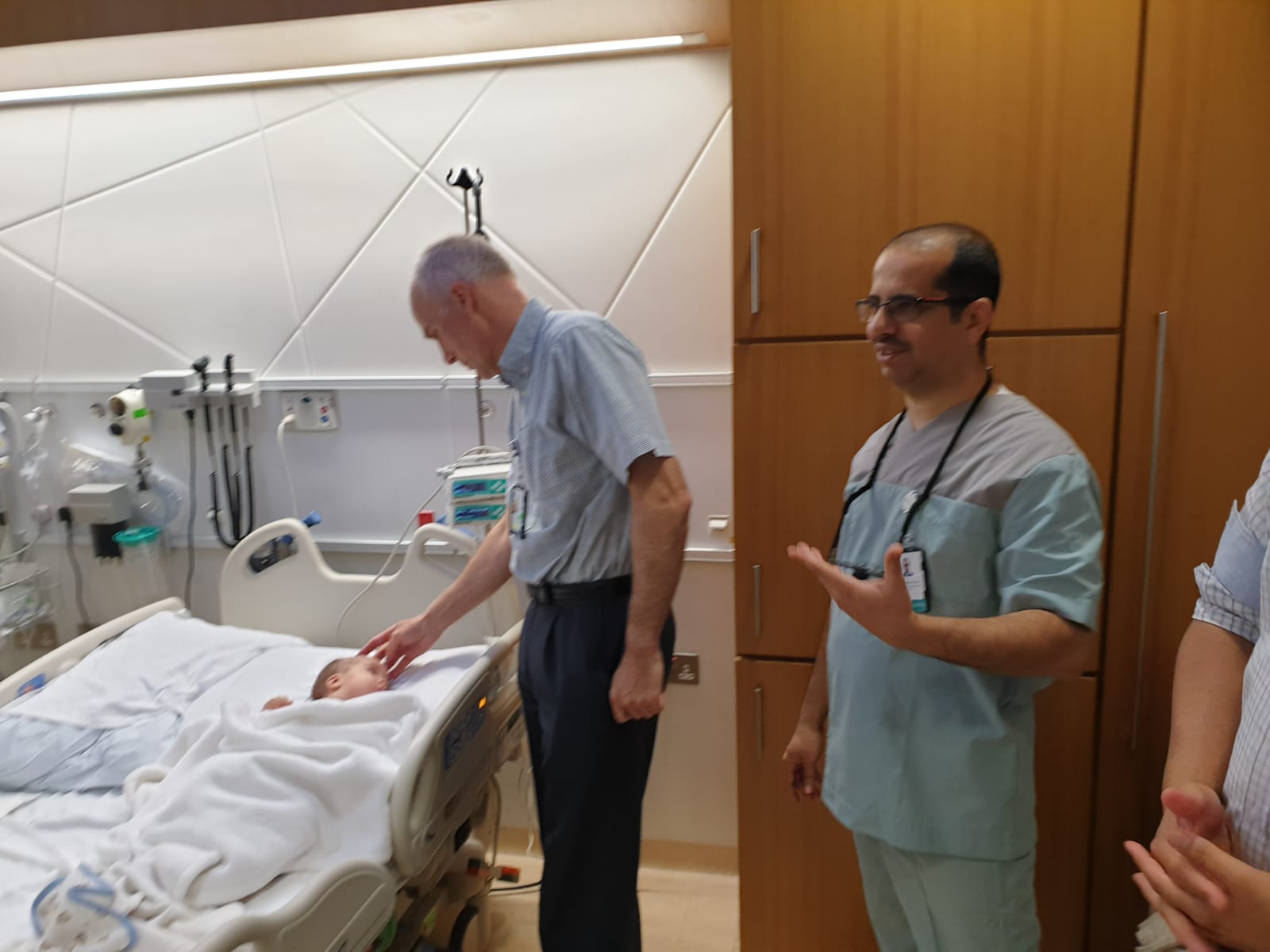 In a pioneering surgery on 29th April 2019, spanning 2 hours, the surgeons, used a flexible thin endoscope through a tiny hole in Leen's skull. The CPC process involved cauterizing most of the Choroid Plexus, the part of her brain that produces cerebrospinal fluid. In Leen's case, the plexus was producing excessive fluid – which was causing her head to swell. The cauterization helped reduce the amount of fluid being produced.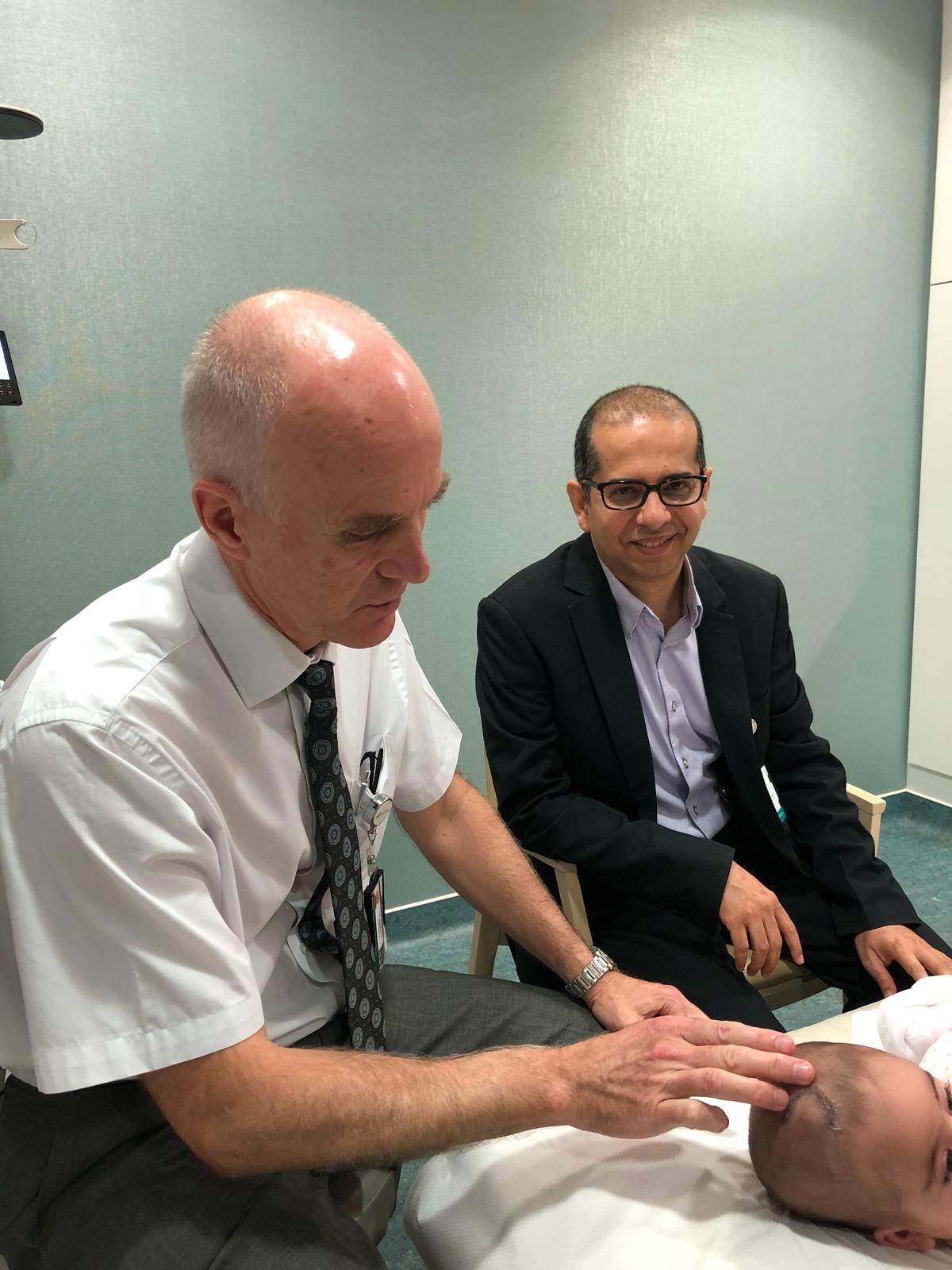 Leen was discharged one week after surgery and continues to visit Sidra Medicine's Neurosurgical team as part of her post-operative care and to monitor her physical and mental development.
Commenting on the care Leen received at Sidra Medicine, her father Hassan said: "When my wife was pregnant, we were told that the baby will have severe physical disabilities and developmental challenges. We put our faith in Allah and are so happy to see the outcome of the life-saving surgery she received at Sidra Medicine. There was a point before her surgery where we even sought a second opinion with one of the biggest children's hospitals in Canada, who assured us that Leen's surgical plan put together by Sidra Medicine was top notch and that it had the best technologies and doctors for Leen to undergo the surgery in Qatar. That reassurance really speaks to the high caliber of the care here."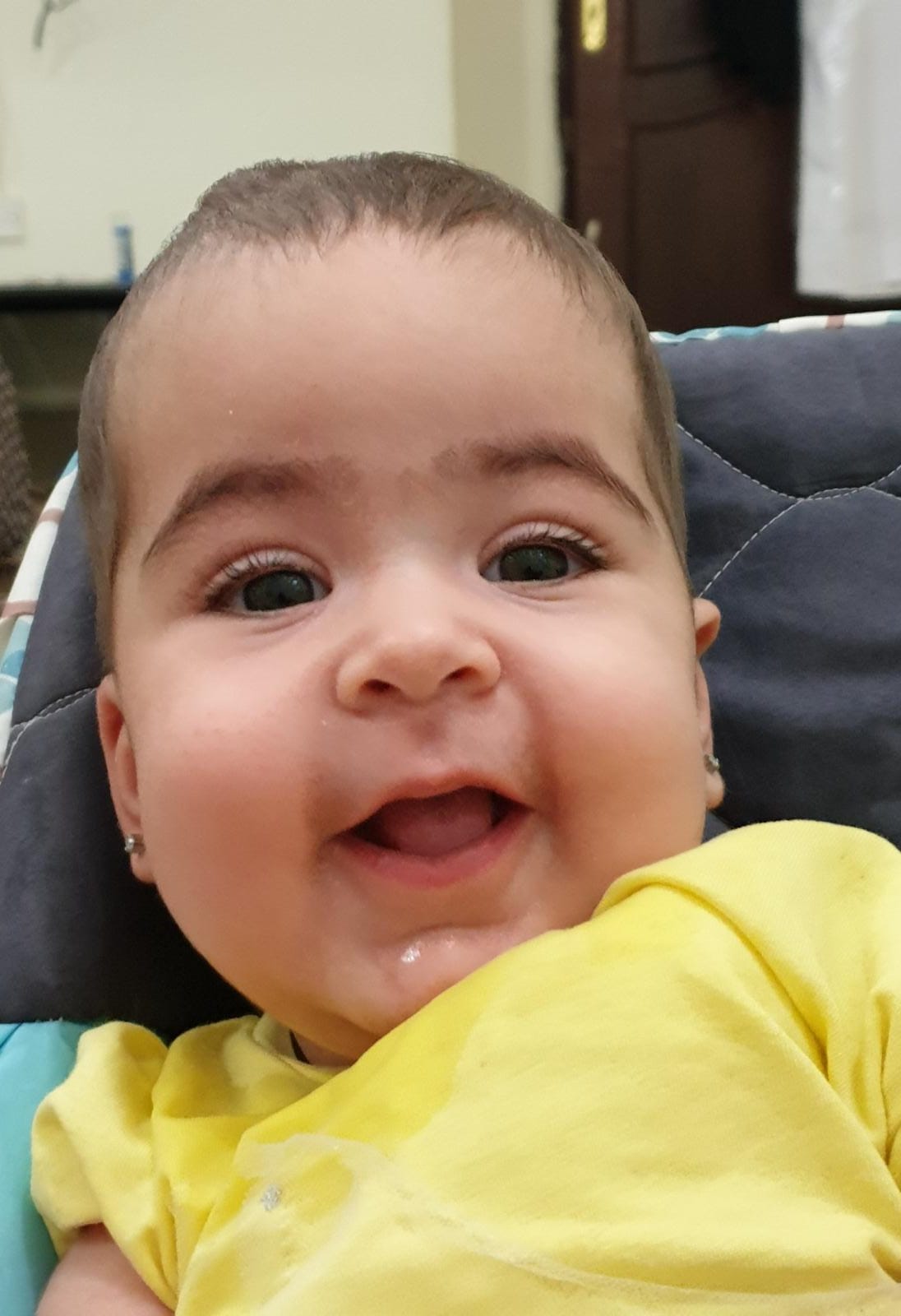 "Following the surgery, the physical and behavioral change in our baby is tremendous. From being lethargic and having an abnormal sized head, Leen is now a completely different baby! She is blossoming and is very interactive. Her head size is coming down and she continues to meet all her milestones as any normal baby. We are immensely appreciative to Sidra Medicine that Leen received a chance to live a healthy and normal life. We are also grateful to Qatar Foundation and most of all to the Government of Qatar. What has been created in the country in terms of medical care, infrastructure and facilities, provides hope and inspiration to so many families," Hassan continued.
Dr. Khalid Al Kharazi, Neurosurgeon at Sidra Medicine said: "We are thrilled with Leen's progress with normal head growth. Sidra Medicine is one of the few hospitals in the region to have invested in world-leading teams, best-in-class surgical equipment and technologies in such a short span of time, since opening the main hospital in January 2018. This has helped addressed the challenge for many young patients who along with their families, previously had to travel abroad to seek specialized treatment and care. The endoscope that was used in Leen's case will be life-saving for many other children who have similar hydrocephalus related symptoms or brain tumours. Our team is committed to ensuring that we continue to provide the best possible care and treatment for the children and young people in Qatar."
Read the Arabic press release here.
Notes to the editor:
1 – Hydrocephalus Association: https://www.hydroassoc.org
- END-