Qatar Foundation institution brings latest guidelines and best practice techniques to Qatar
Doha, Qatar, 11 December 2018: Sidra Medicine's Women's Clinical Management Group will host its third annual event, this year focusing on obstetrics and gynecology. The Clinical Updates in Obstetrics and Gynecology (CUOG) conference is set to share the latest research and guidelines with peers in Qatar from 14-15 December 2018 at the Sidra Medicine main hospital building.
The Women's Clinical Management Group at Sidra Medicine, which oversaw the development of content for the conference, provides mothers facing complex medical conditions access to world-class maternal and fetal care, obstetrics and reproductive medicine, as well as gynecology. Constantly keeping abreast with the latest global state-of-the-art healthcare technology and best practice techniques, the Sidra Medicine team has set up the CUOG 2018 conference as part of its mission to build a robust and collaborative healthcare ecosystem in the country. As an academic teaching hospital, Sidra Medicine is committed to playing a key role in providing quality education and training to medical professionals in Qatar.
Prof. Justin Konje, Executive Chair of the Women's Services Clinical Management Group, said: "The practice of obsetrics and gynecology continues to change in response to advances in technology and the unveiling of new evidence. These advances are varied, often subtle and can be challenging to keep pace with. The conference will feature evidence-based presentations and debates by leading clinicians and academics from Qatar, the U.S. and Europe. It will be an interactive educational platform and we are eager to engage with our friends and colleagues at Sidra Medicine in just a few days."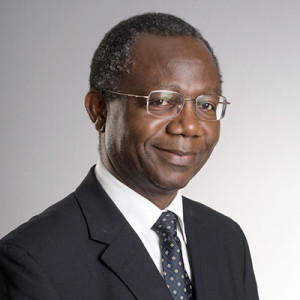 Sessions during CUOG 2018 will seek to identify, discuss and understand the current updates in prenatal and intrapartum care, relay the current evidence-based approach to management of benign and ambulatory gynecology and understand the current clinical debates in obstetrics and gynecology.
The conference will also be an opportunity for medical professionals in Qatar to interact with leading figures in maternal health, including Prof. Paul Ogburn, Jacobs School of Medicine and Biomedical Sciences, U.S.; Prof. Joachim Dudenhausen, Germany; Prof. Karim Kalache, Sidra Medicine, Qatar; Prof. Badreldeen Ahmed, Feto Maternal Medical Center, Qatar; Dr. Huda Saleh, Hamad Medical Corporation, Qatar, Dr. Jonathan Herod, Hamad Medical Corporation, Qatar.
The content of the CUOG 2018 conference has been put together to meet the learning and development needs of healthcare providers who are involved in the care of pregnant women from primary care to tertiary level, including physicians involved in women's healthcare, nurses and midwives, nurse practitioners and allied health professionals.
The conference has been designated as an Accredited Group Learning Activity as defined by the Qatar Council for Healthcare Practitioners-Accreditation Department and is approved for a maximum of 14 hours for attendance during the entirety of the two-day conference.
For more details and to register, please visit: https://www.sidra.org/events-calendar/event-details/?event=5157
Download Arabic here