Zebrafish Models to Boost Research in Rare Genetic Diseases Workshop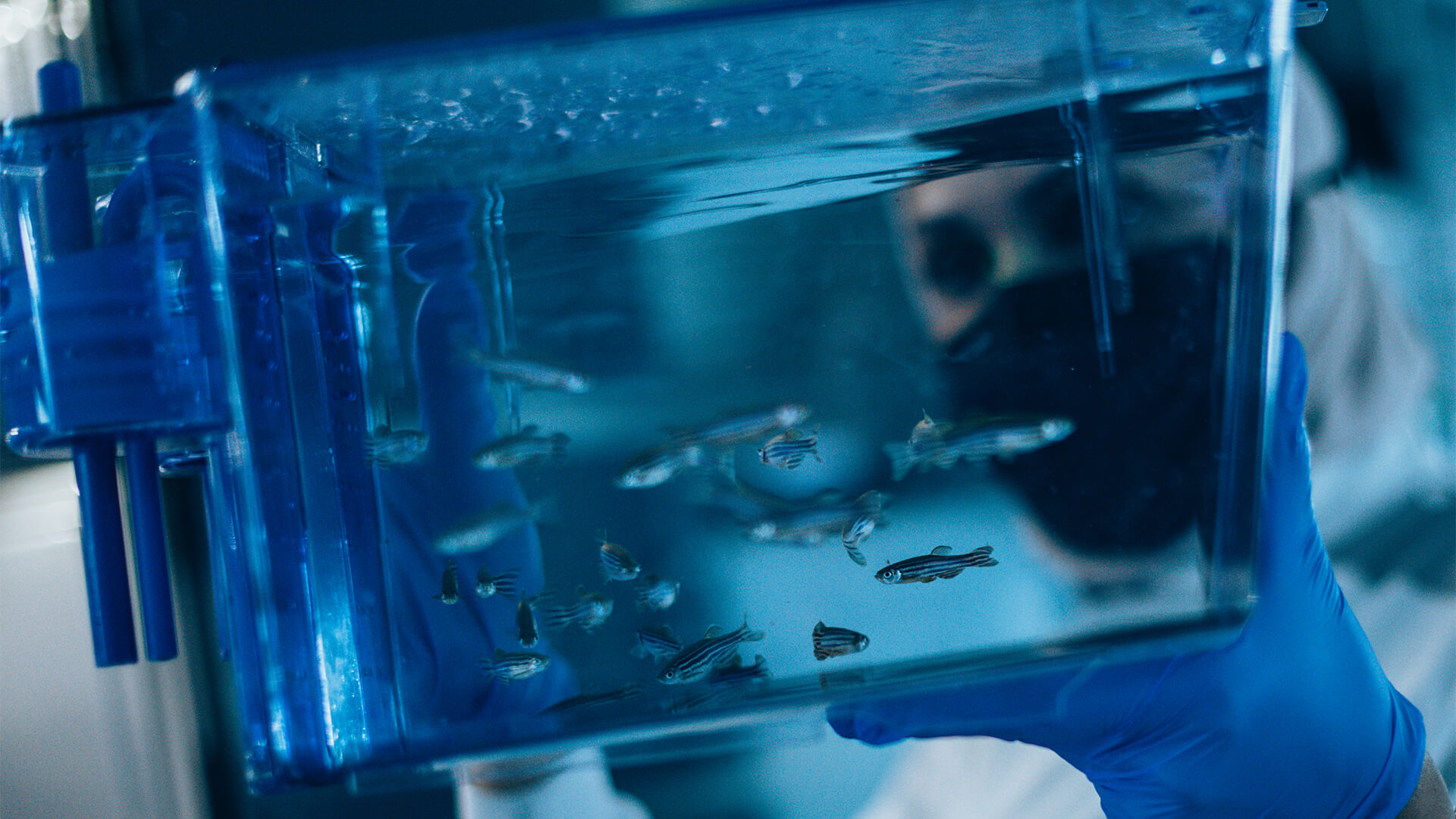 Date: August 27, 2023 - August 31, 2023
Overview
Sidra Medicine Zebrafish Functional Genomics Facility, employs a platform of assays that merges the gap between clinical presentations and genomics findings in rare pediatric hereditary disorders presenting a roadmap toward precision medicine. Earlier diagnosis of rare diseases means earlier intervention and potentially saving a life. With the latest scientific developments, the zebrafish model offers hope that this diagnostic odyssey could be cut short (sometimes from years to mere weeks), with the missing piece of the puzzle uncovered and leading to a sound diagnosis.
Zebrafish, a unique vertebrate model with high throughput phenotypic capacity, present a compelling alternative to other model systems given their high fertility, large breed size, small larvae, rapid development, and transparency. Disease clinical presentations are compared against the established zebrafish characteristics of genetic similarities, cardiovascular and neurological development, and function of swimming, vision, and auditory. Zebrafish has the power to visualize molecular processes by live in vivo imaging of genetically encoded fluorescent reporters, and immunohistochemical stains. Zebrafish small size makes drug screens accessible to identify molecules protective in disease models, a further application for human rare genetic diseases therapeutics.
The workshop is offering a hands-on experience demonstrating state of the art platform of zebrafish assays in precision medicine. Presenters will describe the zebrafish model applications and their critical role in deciphering the underlying mechanisms of rare genetic diseases and innovative therapeutic solutions.
Topics/Sessions
Housing and care
Breeding and embryo development; screening and imaging
Microinjection and visualization
Cardiovascular function imaging
Behavior analysis
Data analysis
Advanced imaging systems
Learning Objectives
Employing zebrafish model in translational research.
Target Audience
University researchers and students:
HBKU, College of Health and Life Sciences (CHLS)
UDST, University of Doha for Science and Technology
Weill Cornell Medicine – Qatar
CMU-Q Biological Sciences
QU, Health cluster and Biological sciences
Medical personnel interested in translational research
Biomedical laboratory personnel
Moderators
Dr. Sahar Da'as, Manager, Zebrafish Facility
Ms. Doua Abdelrahman, research specialist
Mr. Waseem Hasan, research specialist
Mr. Ahmad Hani