Precision Medicine World Conference
Date: January 25, 2023 - January 27, 2023
Sidra Medicine is proud to be a part of the Precision Medicine World Conference (PMWC) in Silicon Valley, California from 25-27 January.
We will be showcasing how our academic healthcare organization has made precision medicine a reality and how we have used our genomics know-how to transform patient care.
Let's Collaborate:
We are a hub for biomedical research to advance the understanding of epidemiology and mechanisms of diseases, develop preventive, diagnostic and therapeutic tools, and to improve the health outcomes for our female and pediatric patients. We would love to collaborate with you, if this is your organization's strategy too! Find out more about our research plans here.
Watch this video about how we are advancing global healthcare through precision medicine
For details about Sidra Medicine and how we can collaborate together, please click on the QR code: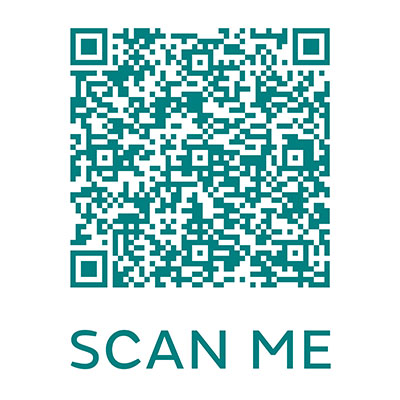 Where to find us at PMWC:
Visit our booth [B1 402]
Our Chief Medical Officer, Prof. Ziyad M. Hijazi and Chief Research Officer, Dr. Khalid Fakhro are speaking at the Building Future Precision Care in Qatar session on 27 January
Meet the team at PMWC
Meet our team who specialize in a range of clinical and research specialties. To set up a meeting onsite at PMWC, please email CROoffice@sidra.org. We would love to chat to you about collaborative opportunities related to precision medicine, clinical research/trials and more.
Related events
Precision Medicine Functional Genomics 2023
10 -15 November 2023
Doha, Qatar
Join our flagship Precision Medicine Functional Genomics (PMFG) conference from 10-15 November in Qatar, where we will explore the latest developments and innovations in functional genomics, genetics and other 'omic' tools. Be a part of the conversation on how cutting-edge discoveries have translated into precision medicine solutions.
Now in its eighth year, PMFG 2023 will be an in-person event which will include pre- and post-conference workshops. Major conference highlights and themes include:
Young Scientists Symposium
Using omics and advanced technologies, including genome-editing, to functionally characterize genes, model disorders, and elucidate disease mechanisms.
Novel tools and therapies for precision medicine and public health to prevent, diagnose and treat human diseases
The growing role of large-scale population genomic programs in creating global genome variation maps and identifying novel genes linked to human traits
For more details about previous PMFG conferences, please visit www.sidra.org/pmfg.