Medical Radiography Program
What is Medical Radiography?
A radiographer (or medical imaging technologist) is a university-trained health professional who works with cutting edge technology to produce X-rays, CT (computed tomography) scans, MRI (magnetic resonance imaging) scans and other medical images to assist clinical radiologists and other doctors diagnose, monitor or treat a patient's injury or illness.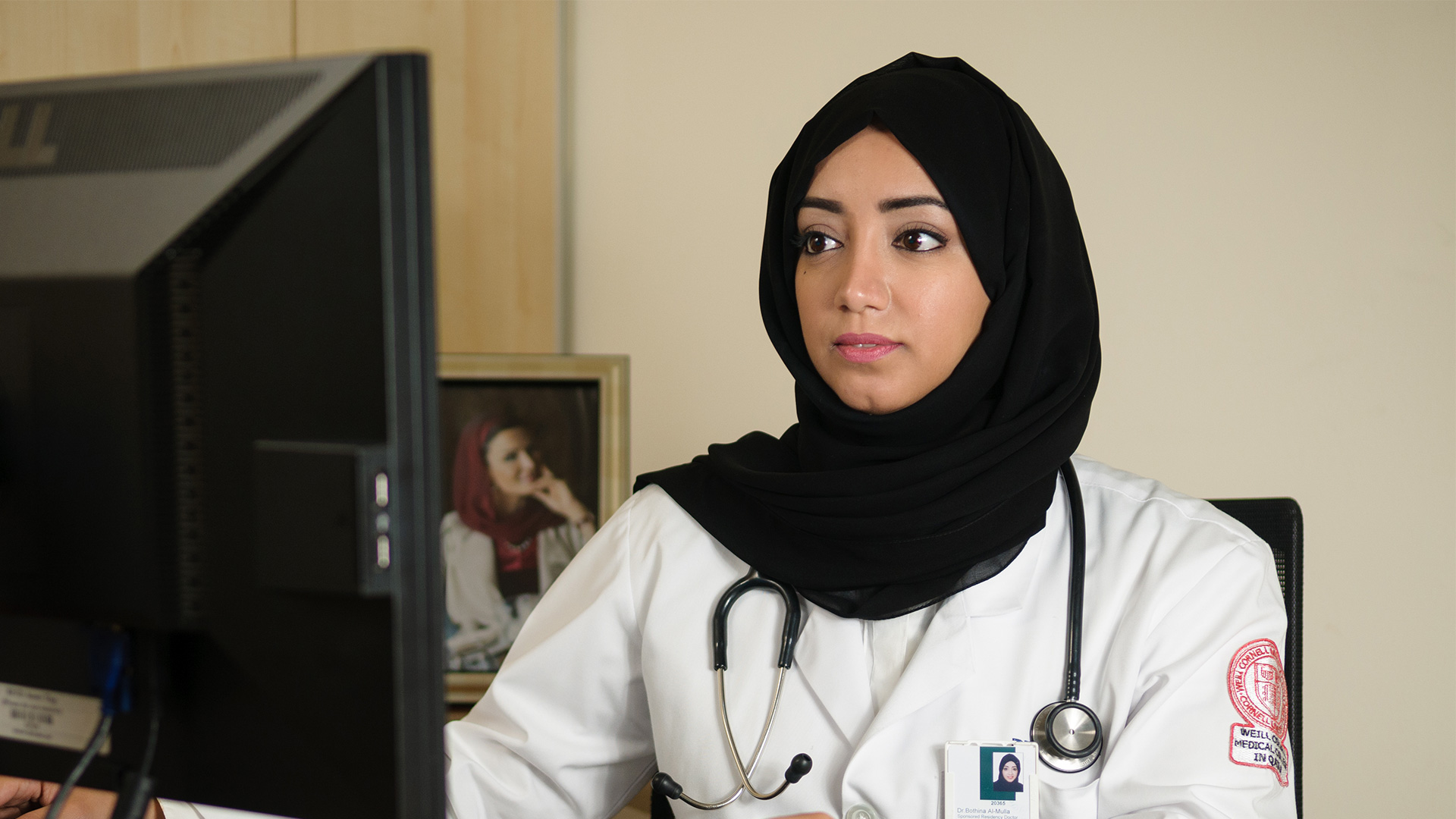 Roles of a Radiographer:
Scan the patient to produce good quality pictures of different body parts to be
diagnosed and reported by a Radiologists
Follow safety guidelines and ensure patient safety
Explain procedure to patients and position them to obtain accurate images
Oversee equipment, adjust settings, and evaluate image quality
Skills required to becoming a successful Radiographer:
Analytical - analyzing equipment problems
Attention to detail
Reliability
Communication skills (verbal and written)
Critical thinking and problem solving skills
Teamwork skills
Ability to function in high-stress situations
Steps to becoming a Radiographer:
Complete a Diploma in Medical Radiography (3 years program) offered at College of the North Atlantic in Qatar
Complete a Bachelor Degree from a recognized university around the world (4 years program)
Obtain the Medical Radiographer license from QCHP (Qatar Council for Healthcare Practitioners)
Common Radiography courses covered in University:
Physics
Biology
Chemistry
Radiographic Anatomy and Pathology
Radiation Protection
Image Recording
Technical Reading and Reporting
Career Pathways in Radiography:
Radiologic Technologist
Vascular or Cardiovascular Technologist
MRI Technologists
Diagnostic Medical Sonographer
Nuclear Medicine Technologist
Career Pathways at Sidra Medicine:
Graduate Associate (1 year Program)
Radiographer 1
Radiographer 2
Supervisor
Manager
Allied Health / Operation Director
Executive Director of Operation
What will Sidra provide you?
Opportunities for continuous professional development and post-graduate studies
In-house training courses and workshops
Career progression