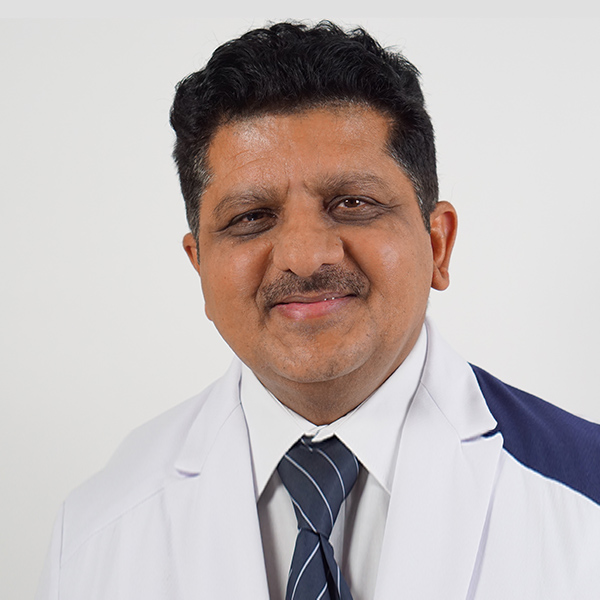 Samir Gupta
DM,FRCPCH,FRCPI,MD,MRCP
Division Chief
About the Physician

Prof Samir Gupta is Professor of Neonatology at Durham University, UK and Fellow at National Perinatal Epidemiology Unit, Oxford University, United Kingdom. He has been visiting professor to NICUs in Hong Kong, Slovakia, Oman, India, UAE, Argentina, Norway & Egypt, and academic examiner for universities in UK, Europe, India & Australia.

He is a Fellow of Royal College of Pediatrics and Child Health and Fellow of Royal College of Physicians of Ireland. He is member of European steering group of the Neonatologist performed echocardiography (NPE) and Member of International advisory committee of Neonatal hemodynamics, USA. He is founder and chair of the Neonatologist with interest in cardiology and hemodynamics in the UK and has now successfully established Qatar NPE training program at Sidra Medicine in Doha, Qatar.

He is a member of several scientific organizations, including the European Society for Pediatric Research (ESPR) and Society for Pediatric Research (USA). As invited faculty, he has presented over 100 lectures at international meetings, and authored over 150 articles in indexed peer reviewed journals and books. He has been invited guest editor for high impact journals.

He is chief investigator of Baby-OSCAR trial, largest trial globally over 25 years on patent ductus arteriosus (PDA), (https://www.npeu.ox.ac.uk/baby-oscar). He established 1st global annual international neonatal cardiology & hemodynamics conference in UK in 2010, which is successfully running to date (www.neonatalcardiology.co.uk).

He has established neonatal hemodynamics program at Sidra Medicine with a team of clinicians. He works collaboratively with Pediatric cardiology and fetal medicine division at Sidra Medicine to improve the care of complex cardiac patients admitted to the NICU. Currently, he is working to set up the Cardiac ICU on NICU and expanding the NPE training program internationally. He also advises on various international forums on cardio-respiratory disorders and management and is international expert in this field.

Bedside functional echocardiography and advanced monitoring in optimizing Neonatal perfusion. Expertise in neonatal advanced ventilation and research in cardio-respiratory disorders.