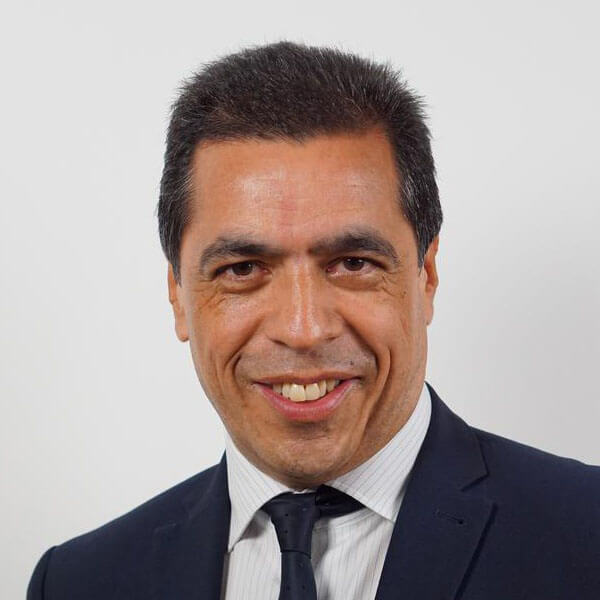 Khalid Hussain
MBBS,MD,MRCP,MSc
Division Chief - Endocrinology/ Program Director - Research
Years Of Experience: 32
Khalid Hussain is the Division Chief of Pediatric Endocrinology and Programme Director for Research for the Children's Clinical Management Group (CCMG). He is responsible for establishing and developing the clinical endocrine and diabetes service. He leads a multidisciplinary team (consultant endocrinologists and diabetologists, insulin pump experts, endocrine nurses, diabetic educators and highly specialized dieticians) providing care for children with all endocrine conditions including diabetes. Specialist clinics for children with all types of diabetes are now established and children with diabetes are managed with the latest technological advances. His vision is to create a word class center for children with diabetes providing the highest standard of clinical care.

Prior to joining Sidra, Dr. Hussain was the GOSHCC (Great Ormond Street Hospital Children's Charity) Professor of Pediatric Metabolic Endocrinology at The Institute of Child Health, University College London and Honorary Consultant Pediatric Endocrinologist at Great Ormond Street Children's Hospital in London UK. Dr. Hussain qualified in Medicine from Glasgow University in Scotland UK and then trained in Neonatology, Metabolic medicine and Paediatric Endocrinology in London (Great Ormond Street Children's Hospital) and Australia (Monash Medical Center, Melbourne).

At Sidra Medicine, Dr. Hussain's research focuses on understanding the epidemiology, biochemical and molecular mechanisms of childhood diabetes. His research is funded by Qatar National Research Fund (QNRF) and Sidra Internal Research Fund (SIRF). Dr. Hussain is an internationally recognized expert in the field of childhood hypoglycemia and rare types of diabetes mellitus. He has published extensively in the field of glucose physiology with more than 300 peer-reviewed manuscripts in journals including NEJM, Science, Nature Genetics, Cell Metabolism, EMBO, JCI, PNAS, HMG, AJHG, Diabetes, Diabetologia and JCEM.