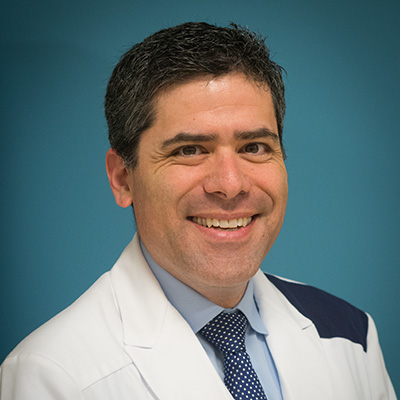 Jason Ford
FRCPC,MD
Chair - Pathology
Years Of Experience: 24
About the Physician

Jason Ford is the Chair, Department of Pathology at Sidra Medicine, and Associate Professor of Clinical Pathology & Laboratory Medicine at Weill Cornell Medicine – Qatar. The Sidra Department of Pathology is the only pediatric pathology laboratory in the Gulf region which has been accredited by the College of American Pathologists. It includes five divisions: anatomical pathology, clinical biochemistry, hematopathology and immunopathology, microbiology, and pathology genetics. Sidra Pathology provides expert pediatric diagnostic laboratory services, with special expertise in pediatric malignancy, inherited red blood cell disorders, pediatric transfusion medicine, inherited immune disease, metabolic and biochemical disorders of infancy and childhood, molecular diagnosis of bacterial and viral infections, and the laboratory diagnosis of genetic disease.

Prior to joining Sidra in 2014, Dr. Ford was Division Chief of Hematopathology at the Children's and Women's Health Centre of British Columbia, in Vancouver, Canada. He was Sidra's inaugural Division Chief of Hematopathology, and in 2020 was named Chair of Pathology.

MD, University of British Columbia, 1996.
Residency in General Pathology at the University of Ottawa, 2001.
Fellowships in pediatric hematopathology at UBC (2002) and adult hematopathology at Harvard (2003).

Weill Cornell Medicine – Qatar

medical education, residency selection, benign hematology

Medical Publications (selected publications for last 5 years)

Ford J, Pambrun C. Exit Competencies in Pathology and Laboratory Medicine for graduating medical students: the Canadian approach. Human Pathology. 2015 May;46(5):637-42. JIP: 2.806
Leung E, Dix D, Ford J, Barnard D, McBride E. The pediatric hematology/oncology educational laboratory in-training examination (PHOELIX): a formative evaluation of laboratory skills for Canadian pediatric hematology/oncology trainees. Pediatric Blood and Cancer. 2015 Nov;62(11): 1952-5. JIP: 2.562
Ford J, Pambrun C. Exit competencies in pathology for medical graduates in Canada. Bulletin of the Royal College of Pathologists (UK). 2017 Apr;178:107-9.
Akers AS, Howard D, Ford J. Distinguishing iron deficiency anaemia from thalassemia trait in clinical obstetric practice. J Preg Repro. 2017;1(5):1-6.