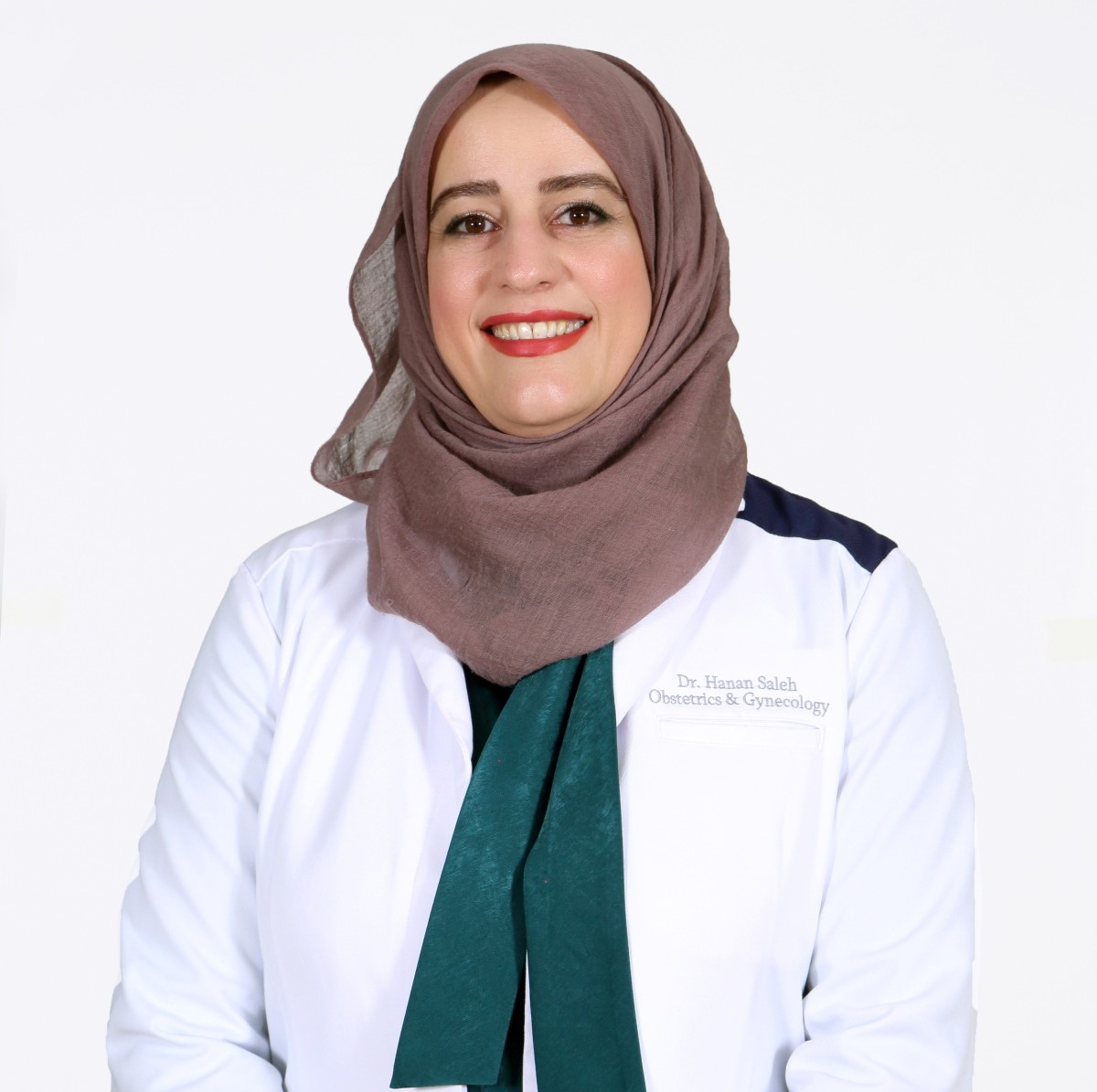 Hanan Saleh
CCT in Obstetrics and Gynecology,FRCOG,MBBS
Attending Physician
Years Of Experience: 21
Dr. Hanan is a consultant in Obstetrics and Gynecology in Sidra Medicine for the last 2 years. She was trained and qualified in the UK as a Consultant in Obstetrics and Gynecology. She has achieved two degrees in Maternal Fetal Medicine through Royal College of Obstetricians and Gynecologists and Royal College of Radiologists/London.

She has also achieved The Advanced Training Skill Module in Medical Education and was teaching in The University of East Anglia. She was working in Norfolk and Norwich University Hospital and later at Colchester University Hospital.

Dr. Hanan was the Director of Elite Moms Clinic in Amman/ Jordan. She was working as part time consultant in Maternal Fetal Medicine at Farah Medical Campus and Research Center.

She was a member of the Executive Board of Jordanian British Society in Amman, planning and organizing annual conferences.

Dr. Hanan is an attentive, calm yet energetic doctor who is passionate about her career especially when it is related to her patients.

Teaching and supervising Weill Cornell Students/ Qatar

United Kingdom
Royal College of Obstetricians and Gynecologists
Colchester University Hospital/ UK
Norfolk and Norwich University Hospital /UK

Areas of Interest/ Specialization

Maternal Fetal Medicine, caring for mums and fetuses with congenital defects.
Antenatal care for high risk pregnancies, including pregnancy with Diabetes, High Blood pressure, Asthma and other medical disorders.
Pregnancy with history of recurrent miscarriages, Intrauterine growth retardation, twin pregnancies and higher order pregnancies.
All gynecological problems, such as heavy menstrual bleeding, irregular periods, Polycystic Ovarian Syndrome, contraception, preconceptual care, subfertility and menopause related problems.

All aspects of Obstetrics and Gynecology with special interest in Maternal Fetal Medicine.

Type Specific Prevalence of Human Papillomavirus Among Women with Abnormal Cytology in Jordan.
Low rate of cervical cancer among women with rising incidence of cervical cytological abnormalities. The unlearnt lesson
Antenatal detection rate of major fetal cardiac abnormalities at a UK teaching hospital 2006-2009
The use of MRI for selecting patients with endometrial cancer and significant co-morbidities for vaginal hysterectomy Primary ovarian Choriocarcinoma presenting with acute abdomen mimicking ectopic pregnancy.