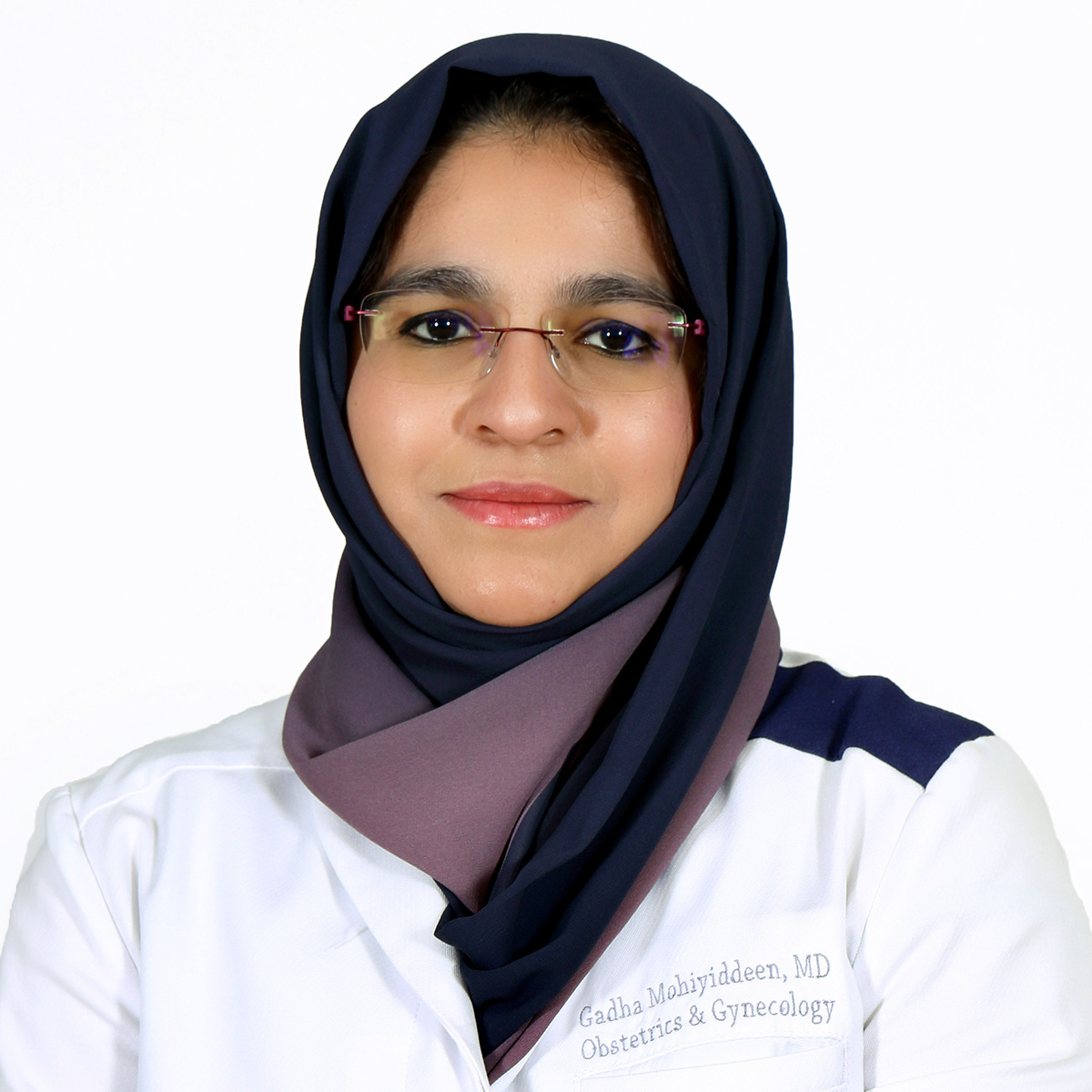 Gadha Mohiyiddeen
DFSRH,MBBS,MRCOG,SQIL (USA)
Attending Physician in Obstetrics and Gynaecology
Years Of Experience: 16
Dr. Gadha Mohiyiddeen is a consultant in Obstetrics and Gynaecology with special interest in labour ward management and early pregnancy care.

Prior to joining Sidra, she worked at St Mary's University Hospital, Greater Manchester which is a tertiary super centre with 11,000 deliveries per year providing highly specialised multidisciplinary care for the women in the northwest region of England.

Dr. Gadha graduated from Rajiv Gandhi University of Health sciences in India in 2004 and completed specialist training in obstetrics and gynaecology from North Western Deanery. She has undertaken RCOG accredited Advanced Training in Benign gynaecological abdominal and laparoscopic surgery and Advanced training in Labour ward management. She has enhanced her teaching skills in medical education by obtaining a Postgraduate degree certificate in Medical Education from Edgehill University, UK. Dr Gadha is highly motivated and enthusiastic about providing safe and high quality care to the patients. In April 2019, she graduated from a degree in Safety, Quality and Informatics leadership course from Harvard Medical School, Boston, USA.

English, Arabic, Hindi, Malayalam

Dr. Gadha is a member of Royal College of Obstetricians and Gynaecologists (RCOG) and British Society for Gynaecological Endoscopy (BSGE). Her special interests include management of labour ward, high risk obstetrics, early pregnancy care and recurrent miscarriages. She has been a part of various multi-centric research trials undertaken in various hospitals in the UK ensuring good clinical practise and quality assurance in the conduct of research. She is a Cochrane reviewer and has had publications in various journals.