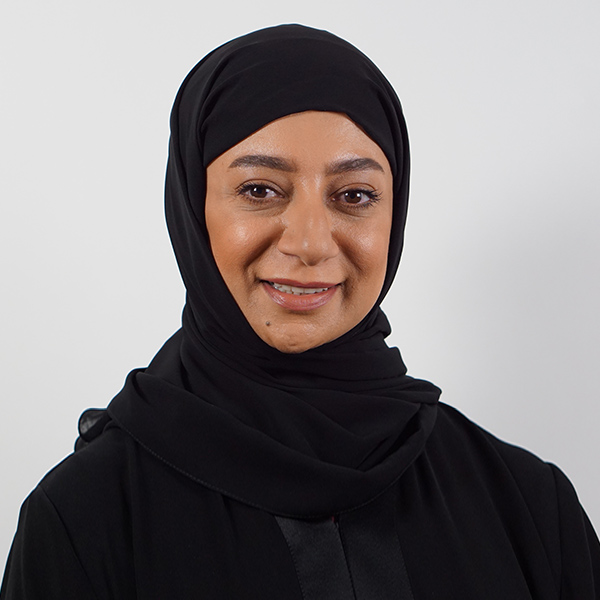 Fatima Al-Madhahka
CABP,MD
Senior Attending Physician
Years Of Experience: 25
Senior attending physician

Dr. Fatima Al-Mudahka joined Sidra Medicine as a Senior Physician in the Department of Pediatric Gastroenterology, Hepatology and Nutrition. In addition to her role at Sidra, Dr. Fatima is an Assistant Professor of Pediatric Gastroenterology at Weill Cornell Medical College-Qatar.

Prior to joining Sidra, Dr. Fatima was the Head of the Gastroenterology, Hepatology and Nutrition Unit at Hamad Medical Corporation in Qatar.

Dr. Fatima completed her undergraduate medical education at the College of Medicine and Medical Sciences at Arabian Gulf University, Manama, Bahrain. She completed her pediatric residency program in the pediatrics department at HMC and received a Certificate from the Arab Board of Pediatrics in the major of health.

She completed 3 years in Clinical Fellowship Program in Pediatric Gastroenterology, Hepatology and Nutrition at University of Toronto and Hospital for Sick Children in Toronto, Canada.

Dr. Fatima has devoted her career not only to the clinical aspect, but also contributed generously to medical education as she was Director of Pediatric Gastroenterology Fellowship Program from 2013-2016.

Dr. Fatma has also held several administrative positions at Hamad General Hospital. She was an active member of the Continuing Medical Education Committee in the Department of Pediatrics, as well as Chair of the International Joint Committee for Pediatrics at Hamad Medical Corporation.

Chairing the Pharmacy and Treatment Committee at Hamad General Hospital, from 2014 until today,

She has extensive experience in looking after children and adolescents with gastrointestinal disorders, Nutritional deficiencies. Her clinical interests include inflammatory bowel disease. He has a strong background in liver and bowel transplants.