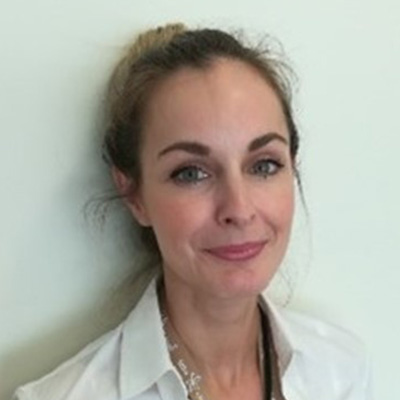 Christina Helen Vlahos
BSC,MA,PhD
C & A Psychologist
About the Physician

Dr. Christina Helen Vlahos is an American/Greek Clinical Psychologist with the Division of Developmental Pediatrics and the Department of Psychiatry at Sidra Medicine in Doha, Qatar. In her current role, she is involved in the diagnosis of neurodevelopmental disorders through psychological testing and multidisciplinary team diagnostic assessments. She was previously with the Division of Child and Adolescent Mental Health Services, primarily providing clinical health psychology services to pediatric patients. In 2018, she was Lead PI of a research study awarded a Sidra Medicine Internal Research Grant (Vlahou, et al (2021). Outpatient clinic-wide psychological screening for children and adolescents with type 1 diabetes in Qatar: An initiative for integrative healthcare in the Gulf region. Pediatric Diabetes, 22, 667-674).

Prior to joining Sidra Medicine, she worked at Anatolia College, a private, U.S.-affiliated educational institution in Northern Greece, providing psychology services to adolescents and their families, and supervising trainees. During this time, she also maintained her own private practice specializing in clinical health psychology and neuropsychology, taught undergraduate and graduate courses as adjunct faculty at Aristotle University and the University of Macedonia, and provided professional educational support and clinical consultation services for hospitals and non-profit organizations. She has published in peer-reviewed scientific journals and presented at several national and international scientific conferences on neuropsychology, pediatric psychology, and behavioral health.

Master's and Doctoral degrees in Clinical Psychology, Neuropsychology and Behavioral Neuroscience from the Department of Psychology at Georgia State University in Atlanta, U.S.A.
Clinical internship in Medical Psychology at the Department of Psychiatry and Health Behavior of the Medical College of Georgia, U.S.A.