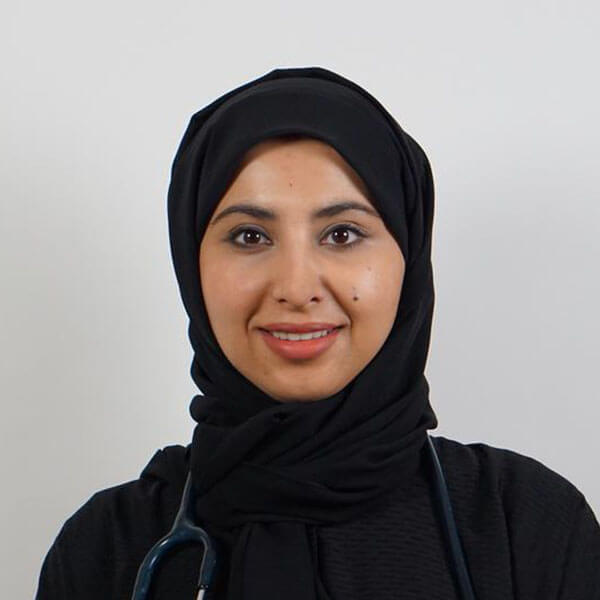 Buthaina Al Adba
CABP,MBBS,MD
Attending Physician
Attending Physician

Dr. Buthaina Al Adba obtained her medical degree at King Faisal University in Al Khobar at Saudi Arabia. She did her residency in paediatrics at Hamad Medical Corporation at Qatar. She completed her fellowship training in Pediatric Rheumatology in Sickids Hospital at Toronto, Canada in 2015

Dr. Al Adba is certified by Arab Board Health Specialization in general Pediatric (CAPB). After completing a three years of fellowship training program in Pediatric Rheumatology at Canada, she joined to Hamad Medical Corporation and subsequently to Sidra Medicine as a Pediatric Rheumatologist Staff doing paediatric Rheumatology service a cross Qatar. Dr. Al Adba is a member of the American College of Rheumatology (ACR)

Radiographic manifestations
Overlap of familial Mediterranean fever
ACR Meeting
Childhood Autoinflammatory Disorders
Systematic Review of The Outcome...