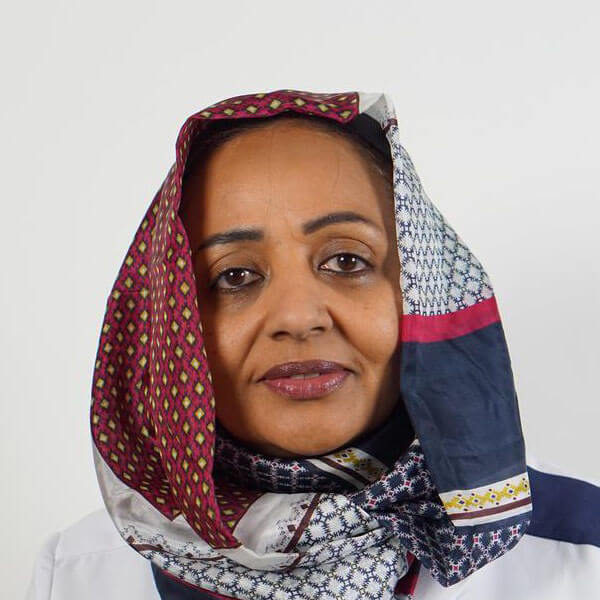 Amira Mustafa
FAAP,MD
Senior Attending Physician
Years Of Experience: 30
About the Physician

Dr. Amira Mustafa has joined Sidra medicine as Senior General Pediatrics consultant in 2017. She has brought her vast experience in general pediatrics to provide exceptional care of children at Sidra. Dr Mustafa is specialized in taking care of acute general pediatric problems as well chronic and complex conditions both at the inpatient and outpatient setting.

University of Khartoum, Sudan
Addenbrooke's hospital, Cambridge

King Fahad Medical City Riyadh, Saudi Arabia
Hamad Medical Corporation, Qatar
Weill Cornell Medical University
American Academy of Pediatrics

Respiratory
Gastrointestinal
Kidney
Growth
Neurodevelopmental Growth and nutrition
Quality improvement in health care

Healthcare quality improvement

Medical Publications (selected publications for last 5 years)

Bacullis cerus tibial osteomyelitis in previously healthy adolescent what a rare diagnosis.
Improving patient physician encounters in the pediatric outpatient department.
Current Practice of Verbal handover using Sbar modality among pediatric residents in ACGME program – Qatar , how we can communicate better.
Understanding and overcoming barriers to timely discharge from the pediatric units
A Quality improvement project to reduce the rate of No Show in a Paediatric neurology clinic
MR angiography in the evaluation of a renovascular cause of neonatal hypertension.