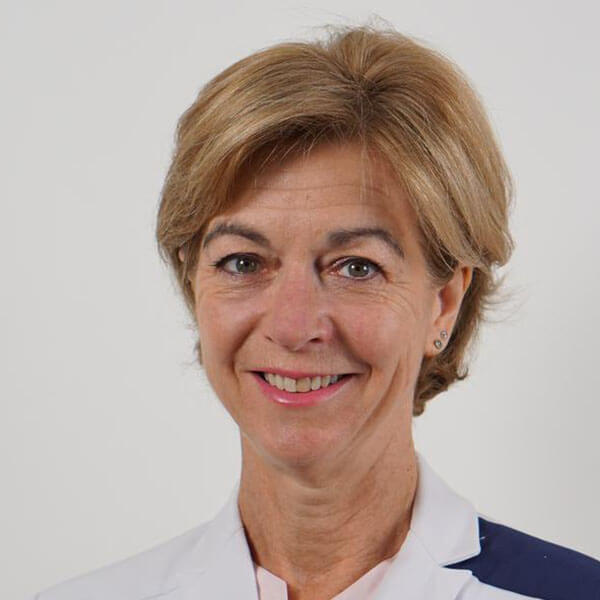 Alison Ruth Bedford Russell
BSC (HONS),FRCPCH,MD
Deputy Division Chief, Clinical Services, Division of Neonatology

Previous lead positions include:

Deputy Chief Medical Officer of newly formed Birmingham Women's and Children's Hospital (February 2017 to July 2017)

Clinical Director of West Midlands Clinical Network for Women and Newborn (January 2014-July 2017)

Interim Medical Director/ Chief Medical Officer Birmingham Women's September 2015- January 2017 Neonatal lead for surgery (December 2009-July 2017), Clinical Director of Neonatology at Birmingham Women's (June 2013 to September 2015)

Clinical Director of South West Midlands Newborn Network, (May 2008 to June 2013).

She has driven regional improvements in Women & Newborn services within these roles, through collaboration between all maternity and neonatal stakeholders

Previous neonatal consultant posts:

May 1994- November 2002 St George's Hospital London

December 2002-July 2005 Chelsea and Westminster Hospital London

August 2005-November 2009 Birmingham Heartlands Hospital,

December 2009 to December 2017

Birmingham Women's & Children's Hospital.

Research interests and publications have mainly centred on neonatal infection, including research specifically related to group B Streptococcus, neonatal immunology and epidemiology. Pediatric advisor to UK Group B Strep Support charity (GBSS).

MD thesis: The use of granulocyte colony-stimulating factors in neonatal sepsis.

Invited expert advisor to: UK NICE guideline for Early onset neonatal sepsis; Department of Health Neonatal Gram-negative Infection working group of the Antimicrobial Resistance & Healthcare Associated Infection committee, and the Infections in Critical Care Improvement Program (ICCQIP) subgroup (2012-2017), aiming to reduce hospital-acquired infection.

Founder Member of the UK Resuscitation Council Newborn Life Support (NLS) sub-committee from 1999 to June 2016; continues to teach on, direct and assess NLS courses. Successful completion of this course is a mandatory requirement for all pediatric medical trainees, and many midwives and neonatal nurses.

BSc Biochemistry

Charing Cross Hospital Medical School London - 1981

MBBS

Charing Cross Hospital Medical School London - 1984

MRCPCH

Charing Cross Hospital Medical School London - 1987

FRCPCH

Charing Cross Hospital Medical School London - 1991

MD

Charing Cross Hospital Medical School London - 2009

Neonatal Infections in England
Improving antibiotic prescribing...
GATA1-mutant clones are frequent...
Early onset neonatal sepsis:
A National Infection...