Our Commitment to Quality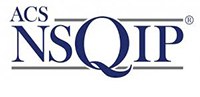 Sidra Medicine participates in the National Surgical Quality Improvement Program (ACS-NSQIP) Pediatric and, on that basis, is recognized for its dedication to achieving the best surgical results for its patients. This widely-recognized program is used to measure and improve the quality of surgical care. View Sidra Medicine's inclusion in the ACS NSQIP® Pediatric Semiannual Report | January 2019
The Program involves collecting high quality clinical data and comparing outcomes (e.g., death, surgical complications, length of hospital stay) across hospitals, after adjusting for between-hospital differences in the health of their patients and the difficulty and risks of the procedures that they undertake. These results are given back to hospitals, so that they can appraise their performance compared to the many other hospitals in the Program. This knowledge of comparative performance is the essential first step for improvement. Once this is known, hospitals can take advantage of Program-identified best practices to improve their own results.
Hospital participation is voluntary and requires a substantial commitment of financial resources and staff time in collecting data, evaluating results, changing the quality "culture", and implementing changes to improve surgical outcomes. More information about ACS Quality Programs can be found at https://www.facs.org/quality-programs
As participants in ACS-NSQIP, all of our clinical outcomes are tracked and reported to leadership and frontline staff. This means that key members of our hospital are made aware of any surgical complications so they can take measures to prevent them in the future.
Learn more about pediatric surgeries offered at Sidra Medicine:
We also offer Child Life Services to offer developmental and psychosocial support for children at Sidra Medicine.
Learn More