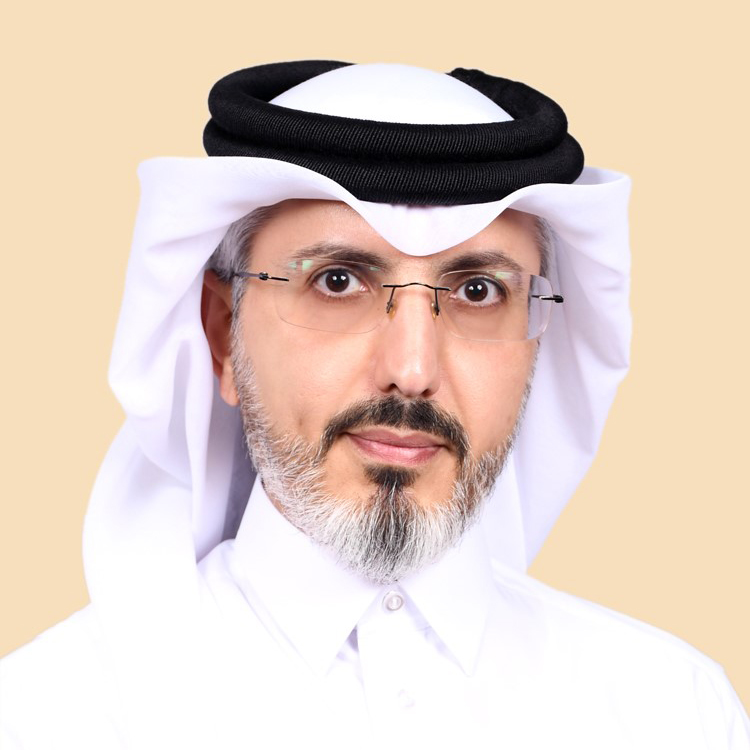 Mr. Mohammed Khalid Al Mana
Member of the Board of Governors
Mohammed Khalid Al Mana is a Member of the Board of Governors at Sidra Medicine.
Mr. Al Mana is also an active member of the business, academic and tourism industries with broad experience in the financial and educational sector,
After obtaining a degree in Financial Management from Indiana State University in 1991, Mr. Al Mana joined his family businesses, Almana & Partners and Qatar Cleaning Company, and soon became their Managing Director.
In 1998 Mr. Al Mana was elected to the Board of the Qatar Chamber of Commerce and Industry, and in 2002, he was elected Chairperson. His various senior appointments during his presidency of the Qatar Chamber of Commerce and Industry have included: President of the Federation of GCC Chambers, Vice President of the Union of Arab Chambers, Chairperson of the Gulf Tourism Committee and Board Member of the Supreme Education Council of Qatar.
After leaving his position in the Qatar Chamber of Commerce and Industry, Mr. Al Mana became a Board Member of Salam International Company, Vice Chairman of Salam Bounian Development Company and was appointed as a Board Member in Al Khaliji Commercial Bank in 2007, where he served until 2015. During his time at Al Khaliji, Mr. Al Mana chaired different Board Committees including the Audit Committee and the Corporate Governance and Nomination Committee. He also served as a member of the Board Remuneration Committee and Compliance and Risk Committee.
In addition to his role at Sidra Medicine, Mr. Al Mana's current positions include:
Board Member of Al Mana and Partners, Al Mana Engineering and Contracting Company
Managing Director of Qatar Cleaning Company
Founder of Twenty Five North Enterprises
Expertise: business, investments, academic, tourism, finance, management and real estate.